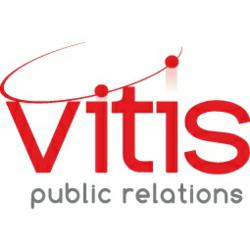 We see 2012 being yet another great year for us.
Birmingham, UK (PRWEB UK) 30 January 2012
Having kicked off the New Year with a quarter page in 8th January's Mail on Sunday, Birmingham public relations agency Vitis PR, has started 2012 as it means to continue – continuing its impressive production of online and offline multi-media coverage for B2B and technology companies.
The small, but specialist team at Vitis PR has achieved some outstanding coverage for its clients over the past year, including television appearances for its online mobile accessories retailer with The Gadget Show, Central Tonight and STV to name just a few.
The team also cemented its close working relationship with a number of online, print and broadcast journalists throughout 2011, helping Vitis PR to secure print coverage in national newspapers such as The Telegraph and via trade titles including Retail Week, Retail Times, Direct Commerce, Mobile News, New Media Age and New Media Knowledge.
Ranbir Sahota, Founder and Director of Vitis PR, said: "We have seen a lot of changes in the PR industry, since Vitis PR was set up in 2006, and it is becoming more and more apparent that clients are demanding more from their agencies than ever before. We have always aimed to exceed our clients' expectations, offering a small but senior team made up of staff with at least seven years of experience in consultancy and in-house PR or journalism. This means we can provide each of our clients with the right level of service from day one, no matter what their needs might be.
"Each member of the team manages a range of PR activity, from arranging events and media interviews to setting up and attending analyst briefings; something we really excel at, having arranged fifteen briefings with top-tier analyst houses for our international software quality provider client."
Vitis PR began 2011 with a new client contract win, being hired by a leading international electric vehicle battery manufacturer to spearhead its European PR campaign. Vitis PR delivered TV coverage with Central News, to create high profile regional exposure for the company in an area widely considered to be the hub of automotive companies in England. This coverage was then followed by online and print mentions in the UK and overseas.
2011 also saw Vitis PR drafting a number of award-winning client submissions, thirteen of which saw the agency's clients shortlisted for their awards. Vitis PR was also appointed by new clients, including a venture capital fund, a professional consultancy body and an embedded hardware and software design specialist.
Vitis PR secured a host of speaking opportunities for clients at events including Internet Retailing Expo and The Civil Society 2011, while securing a coveted slot over 80 other applicants in a speed networking event with journalists at RWM (Resource Efficient Waste Management Solutions) at the NEC in Birmingham, for its recently-appointed online waste management software client.
Ranbir continued: "We branched out into new sectors this year, such as automotive and cleantech, and have been incredibly successful in those areas. We also have broadened our SEO consultancy offering and our ability to build specialised tools for SEO sets us apart from other agencies offering this service.
"We see 2012 being yet another great year for us as we continue to be a PR agency of choice for B2B clients while also remaining one of the top technology agencies in the Midlands," Ranbir concluded. Vitis PR won the silver award for Outstanding Small Consultancy at the Midlands' CIPR PRide Awards last year.
###