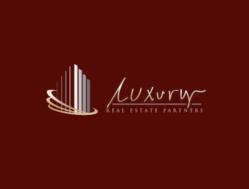 Las Vegas, Nevada (PRWEB) January 30, 2012
Presenting the best of what the Las Vegas real estate market has to offer, Realtor Anthony Phillips recently launched his interactive website at MyLvHomeSales.com. "This site is mainly intended for homebuyers as their one-stop destination for homes for sale in Las Vegas, NV and the surrounding areas," says Phillips.
Offering a diverse array of neighborhoods ranging from the bedroom communities of Green Valley and Summerlin, to the lakeside neighborhoods of Lake Las Vegas, MylvHomeSales.com truly has something for everyone.
Visitors to MyLvHomeSales.com will find it easy to navigate and find the properties they want, whether it's single-family residences, stunning golf course communities, or Las Vegas high-rise condos. The site has listings of Anthony's current and exclusive property offerings, as well as an advanced MLS search engine that lets homebuyers narrow down their specific choices. Also featured are useful guides and articles for Buyers and Sellers, as well as local information about the various communities found in the Las Vegas area.
Anthony Phillips is a resident of Las Vegas, who utilizes his skills, knowledge and local area expertise to make your property transactions as smooth and successful as possible. "Whether you are considering buying, selling or investing, it is in your best interest to work with a Las Vegas Realtor who understands the intricacies of the local market," says Phillips. "I make it my priority to understand your wants, needs and expectations and work tirelessly to ensure they are not only met but exceeded."
For more information, visit MyLvHomeSales.com or get in touch directly with Anthony Phillips today at 702.482.8885
###