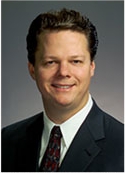 In our experience, the clients who are most successful in developing valuable intellectual property assets are those who develop a working knowledge of intellectual property law
Birmingham, MI (PRWEB) January 30, 2012
Hansen IP Law PLLC announced that it recently launched a new blog entitled "The Business of Patents." "The purpose of the blog is to communicate about patent issues in a client-centered way," said firm owner Steve Hansen. "In our experience, the clients who are most successful in developing valuable intellectual property assets are those who develop a working knowledge of the law and integrate that knowledge with their knowledge of their business and market. A successful IP program focuses on enhancing the value of the company and aligns with business objectives. Unfortunately, IP law is complex and not always well-settled or consistently applied by the courts. Good business decisions require an understanding of the possible outcomes and the risks and rewards associated with a course of action, which often requires some knowledge of the law as well as the workings of the administrative and judicial bodies that administer and apply it," Mr. Hansen said.
"We hope that the blog will help clients understand how different legal principles and events in the patent law are likely to affect their investments so they can effectively partner with their counsel to further their business objectives. In our first few blog posts, we have explored issues such as the strategic use of design patents, difficulties in communicating about patent issues with patent attorneys, an industry spotlight on patenting cosmetics, and difficulties in obtaining foreign patent protection," said Mr. Hansen. To check out the blog, go to http://hanseniplaw.com/blog/.
About Hansen IP Law PLLC
Hansen IP Law PLLC is an intellectual property law firm that provides "Big Law" caliber services using a small firm platform. The firm represents clients throughout the United States and abroad. All firm clients are represented by an experienced intellectual property attorney with over a decade of "Big Law" experience, including as a partner in Los Angeles and Detroit firms. Unlike many firms of similar size, Hansen IP Law has substantial patent litigation experience in courts throughout the United States, which allows it to strategically strengthen its clients' intellectual property portfolios. For more information, call 248 504 4849 or visit http://www.hanseniplaw.com.
###