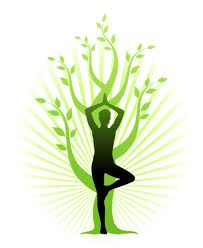 Health Sciences @ Life-Sciences.net
(PRWEB) January 30, 2012
The Health Sciences Social Network Life-Sciences.net features the latest scientific publications in the basic and applied life and earth sciences including agriculture, biology, the environmental sciences, forestry, geography, and the health sciences. It currently contains over one million articles submitted by nearly 14,000 members. The Health Sciences category of the website covers the effects of disease and medical treatment on the overall condition of organisms. This section currently contains over 288,500 articles. A great part of these contributions derive from nearly 1,900 international scientific journals covering this discipline.
One of the latest inclusions shows that laparoscopic resection of exocrine carcinoma in central and distal pancreas results in a high rate of radical resections and long postoperative survival. This article which was authored by Irina Pavlik Marangos, Trond Buanes, Bård I. Røsok, Airazat M. Kazaryan, Arne R. Rosseland, Krzysztof Grzyb, Olaug Villanger, Øystein Mathisen, Ivar P. Gladhaug, Bjørn Edwinand published in the journal Surgery. The objective of this study was to investigate this question with the rate of R0 resection and long-term survival as endpoints since the role of laparoscopic resection in patients with pancreatic cancer remains to be clarified. The authors of this retrospective observational study included prospectively collected data from 40 patients operated laparoscopically with curative intent for exocrine pancreatic malignancies identified among 250 consecutive patients undergoing laparoscopic pancreatic operations since 1997. Ten patients with typical ductal adenocarcinoma of the pancreas were deemed non-resectable by laparoscopic staging. Laparoscopic distal pancreatectomy was performed in 29 patients; 8 resections were combined with resections of adjacent organs and 1 removal of a malignant intraductal papillary mucinous neoplasm what appeared to be ectopic pancreatic tissue. In 1 patient, the resection was completed by hand-assisted technique, and 1 procedure was converted to open resection. Postoperative morbidity was 23% while the median hospital stay was 5 days. The rate of R0 resections was 93%. Postoperative 3-year survivals rates were 36% for the entire cohort and 30% in typical ductal adenocarcinoma. The authors conclude that laparoscopic distal pancreatectomy for exocrine pancreatic carcinoma is comparable with outcomes after open surgery and supports the concept that laparoscopic distal pancreatectomy is a safe, oncologic procedure.
Another article asks whether ApoE is the link between Alzheimer's-related glucose hypometabolism and Aβ deposition. This article authored by Sachin P. Patil, Ryan Ballard, Sheena Sanchez, James Osborn, David Santangelo Jr. in the journal Medical Hypotheses states that Alzheimer's disease (AD) is a complex, multifactorial progressive neurodegenerative disease. Pathologically, AD is characterized by extracellular deposits of amyloid beta (Aβ) protein and intracellular accumulation of neurofibrillary tangles (NFTs) of tau. The authors argue that the central role of Aβ protein in the AD etiology is well-established, and its increased deposition in AD brain is attributed to its decreased clearance from the brain. Apolipoprotein E (ApoE) which is the most significant risk factor for late-onset AD, has been shown to play a vital role in brain Aβ clearance and the ability of ApoE to do this depends mainly upon its lipidation status. Thus, lower ApoE lipidation status leading to decreased Aβ clearance may underlie the increased Aβ deposition observed in AD brain. The authors hypothesize that the decreased glucose metabolism in pre-AD and early AD stages, may lead to lower ApoE lipidation status, which in turn may lead to decreased clearance and hence, increased deposition of Aβ protein in AD brain.
The Life Sciences Social Network Life-Sciences.net was established to discover and share scholarly and popular content in the basic and applied life and earth sciences including agriculture, biology, the environmental sciences, forestry, geography, and the health sciences. The site currently features 1,018,034 articles submitted by 13,981 members.
While the very latest Health Sciences content is rarely older than a few minutes, the front page of Live-Sciences.net usually presents stories submitted ca. 20-60 minutes ago. All categories including that of Health feature RSS Feeds. The site's own search function enables users to search for specific content. For every story displayed, this search functionality automatically suggests up to 10 related articles which are displayed sorted by relevancy.
The site newly provides an Life-Sciences.net portal for mobile viewing at m.life-sciences.net. It also features a "Life Traffic Feed" which is helpful in watching the online traffic in real-time and a "Top Content" sidebar which includes the most actively read and shared articles available on the site. The included Google Translate gadget supports translating Life-Sciences.net's content into over fifty languages. Life-Sciences.net maintains the increasingly popular Twitter account @Life_Sciences_ which currently features 96,769 tweets and 1,360 followers. The Health category is represented by Twitter's @MagazineHealth featuring 96,912 tweets and 117 followers.
###