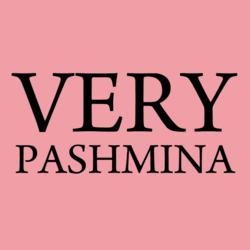 If you build it, they won't come. Unfortunately, that's exactly what most business owners learn the hard way, when it comes to their website.
Chicago, IL (PRWEB) January 31, 2012
Very Pashmina awards Radical Marketing Solutions a contract for the provision of SEO and internet marketing services for their e-commerce site.
The Chicago based retailer of pashmina shawls and cashmere scarves was looking for help navigating the dynamic and ever changing SEO landscape in order to improve their rankings in the search engines for several competitive high-traffic keywords. As Very Pashmina Founder, Matthew Oldham, stated:
"As a small business without VC funding in our first year online we were never going to be able to compete head on marketing against larger, more established brands or companies with deeper pockets, so we had to be smart and look for "free" traffic to drive our growth. I use "free" in commas as obviously there's a lot of behind-the-scenes work required to get those free rankings.
At Very Pashmina we've always been relatively savvy about SEO, however the pace of change in the internet marketing industry is so fast that it's impossible to keep up with everything that's going on whilst also managing a growing business. That's why we engaged Bill Parlaman and the team at Radical Marketing Solutions, who live and breath SEO full time.
Bill's team have already helped us identify several opportunities for on-site improvement, such as reducing the number of parameters used in our left hand navigation. Originally we'd wanted to offer our customers the ability to narrow product selections across a number of categories, however we didn't realize how difficult that made it for the Google bots to spider.
It's this focus on business fundamentals and long term best practices that sets Bill apart from the numerous snake-oil salesman touting get-rich-quick schemes and secret strategies to get in the top 10 of Google's rankings over night, that are likely to get you banned the next week"
Radical Marketing Solutions offers SEO services targeted to the unique needs of the small business customer, with clients ranging from entrepreneurs running home-based businesses to brick-and-mortar stores looking to develop their web presence.
Radical Marketing Solutions' strategies for small business SEO are based on a knowledge of traditional small business marketing, including experience in direct response marketing, lead generation and copywriting. As a full service Philadelphia Internet marketing services firm, Radical Marketing Solutions also offers full service inbound marketing services, SEO consulting services and conversion optimization services specifically for small businesses
"If you build it, they won't come." stated Bill Parlaman, "Unfortunately, that's exactly what most business owners learn the hard way, when it comes to their website. The truth is, you can have the most valuable content… compelling sales copy… and amazing offers, but if your buyers can't find your website, it really doesn't matter, does it?
Success online is based on your website's ability to generate a steady stream of targeted traffic: meaning, pre-qualified customers who want to buy what you're selling!"
About Radical Marketing Solutions
Radical Marketing Solutions is a small business Internet marketing and SEO agency located in suburban Philadelphia. Since 2008, Radical Marketing Solutions has provided search engine optimization, SEO Training and SEO website design services to small and medium sized businesses.
For more information about Radical Marketing Solutions contact:
Bill Parlaman
Telephone 484-556-4309
Web: radicalmarketingsolutions.com
Facebook: facebook.com/smallbusinessseo
YouTube: youtube.com/user/BillParlaman
Twitter: twitter.com/billparlaman
About Very Pashmina, LLC
Very Pashmina, LLC is a pure play e-commerce company that focuses on providing cashmere scarves, pashminas, shawls and wraps to women the world over. The firm is based in Chicago Illinois and was founded in 2010. Very Pashmina is run by Matthew Oldham, a graduate of the Kellogg Northwestern School of Management with over 15 years experience in analytical marketing in major blue chip organizations.
For more information about Very Pashmina contact:
Matthew Oldham
Telephone: 847.668.1403
Web: verypashmina.com
Facebook: facebook.com/verypashmina
YouTube: youtube.com/verypashmina
Twitter: twitter.com/verypashmina
# # #