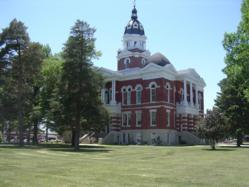 "Jonathan was one of the top performers at Power Legal. He is a trustworthy individual and could always be relied upon to meet deadlines and perform his work at the highest level of professionalism." Jonathan Inker, Director of Power Legal
Bet Shemesh, Israel (PRWEB) January 29, 2012 (PRWEB) January 31, 2012
Hoping to build on the successes and failures of its legal outsourcing predecessors, Exact Legal Review, the newest electronic document review company, opened its doors in Israel December, 2011. Offering its services to small to medium sized firms, Exact Legal Review's mission is to provide superior electronic document review by experienced attorneys at rates far below US competitors.
Exact Legal Review possesses a pool of US trained attorneys who bring an array of skills in various legal disciplines such as patent, commercial and corporations. In fact, many of the attorneys have decades of experience at top United States law firms.
Exact Legal Review founder, Jonathan Easton, says, "Scores of highly skilled US attorneys with decades of unparalleled legal experience move to Israel annually These attorneys seek permanent employment utilizing their US legal background." A significant percentage of Exact Legal Review's pool of attorneys has already worked for other electronic document review companies.
Temps, recent law graduates waiting for bar results and unemployed lawyers usually staff document review firms in America. As soon as these reviewers land a position with a firm, they leave their document review job. "Inconsistent and unreliable reviewers result in an inferior work product," claims Easton. Exact Legal Review's committed staff produces a more accurate analysis of the data.
Exact Legal Review is not competing with the well-established legal outsourcing market in India and the Philippines. Easton explains, "Our clients are the small to medium-sized firms who are willing to pay for US quality work by Americans who are completely fluent in the English language and American culture." This is important as a significant part of document review involves reading internal emails.
Exact Legal Review is a legal services firm dedicated to electronic document review. We are not a virtual law office. We are not a discovery services firm. We are not a general services firm. Exact Legal Review provides superior electronic document review more efficiently and more accurately than our competitors at a much lower rate.
Jonathan Easton
President
Exact Legal Review
718-487-9896
http://exactlegalreview.com/
# # #