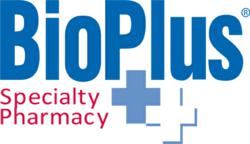 Altamonte Springs, Florida (PRWEB) January 30, 2012
BioPlus Specialty Pharmacy (BioPlus), one of the nation's leading specialty pharmacies, has launched axitinib (brand name: Inlyta, from Pfizer), a new cancer drug just approved by the FDA. BioPlus is pleased to be one of the small number of specialty pharmacies with access to this limited drug.
Axitinib is one of a very small number of drugs for the treatment of advanced renal cell carcinoma (RCC). It can be used in patients with advanced RCC after a first-line systemic therapy has failed. Renal cell carcinoma is a type of cancer affecting the kidneys. Each year in the United States, 60,000 individuals will be diagnosed with RCC and 13,000 will die from this disease.(1)
"BioPlus has extensive expertise in launching cancer therapy medications and we are thrilled to be in the select group with access to this limited drug that offers hope to patients with RCC," says Sharon Ferrer, Director of Pharmaceutical Contracting.
The benefit-to-risk evaluation is favorable for axitinib in RCC patients. In one recent phase three trial, involving 723 patients with clear cell advanced RCC in whom prior treatment had failed, axitinib was compared head-to-head with the medication sorafenib (Nexavar, Bayer HealthCare). Results showed that axitinib lengthened progression-free survival by two months compared to sorafenib.
"Our Cancer Care Management Plan at BioPlus offers numerous services to both physicians and patients, including reimbursement support to aid in obtaining prior authorizations, benefit investigation, and verifying co-pays; clinical support to provide therapy management, refill reminders, and patient care coordination; and 24/7 patient monitoring with personalized service," Ferrer adds.
Axitinib, which is delivered as an oral tablet, works by inhibiting the activity of vascular endothelial growth factor (VEGF) receptors. These receptors are located on the surface of cancer cells and play a role in the development of new blood vessels that supply tumors. By blocking these receptors, axitinib slows the growth of cancer cells. Axitinib has been shown to have greater efficacy and a lower toxicity than multitargeted tyrosine kinase inhibitors. Most of the adverse events from axitinib are manageable with a low rate of treatment discontinuation.
About BioPlus Specialty Pharmacy
BioPlus is a pharmacist-owned, URAC accredited, national specialty infusion pharmacy providing high-touch services and specialty pharmaceuticals for patients with chronic diseases such as hepatitis, bleeding disorders, cancer, and other conditions. Licensed in all 50 states, BioPlus is one of the nation's largest independent specialty pharmacies. Accredited by VIPPS, Accreditation Commission for Health Care (ACHC) and the Community Health Accreditation Program (CHAP), patients can contact the Pharmacy toll free at 1-888-514-8082.
(1) American Cancer Society. Detailed Guide: Kidney Cancer. (Adult) -- Renal Cell Carcinoma. Available at: http://www.cancer.org/acs/groups/cid/documents/webcontent/003107-pdf.pdf .
For information: http://www.bioplusrx.com or
Contact: info(at)bioplusrx(dot)com
Phone: 1-888-292-0744
###