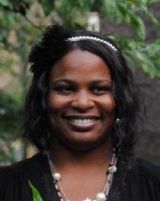 Play is the natural language of the child.
Bala Cynwyd ,PA (PRWEB) January 31, 2012
Shannon Overland is a Child Therapist, Nationally Certified Parenting Coordinator and a Certified Family Group Decision Making facilitator with over ten years of experience in helping children with behavioral challenges in Philadelphia. Ms. Overland's experience includes working within community mental health agencies, private practices and the Philadelphia School System. Ms. Overland has assisted many parents in coping and understanding children who are suffering from Attention Deficit Hyperactivity Disorder (ADHD), Oppositional Defiant Disorder (ODD), Trauma, Depression, Anxiety and Attachment issues.
Overland Children and Family Services (OCFS) specializes in different forms of Play Therapy as well as Cognitive Behavioral Therapy (CBT). Ms. Overland believes that parent involvement is crucial and states, "I truly believe that play is the natural language of the child, because play allows children to speak in the best language that they have, as a therapist I am trained to pay attention to the themes, conversations, toys, and games used which helps the child process any issues that they cannot communicate verbally." With ongoing parenting services, Ms. Overland is dedicated to empowering and reinforcing parents in their children's lives. OCFS provides a safe, supportive comfortable and private environment for children and their families.
Overland Children and Family Services is located at 104 Bala Ave, Bala Cynwyd PA 19004.
Overland Children and Family Services offers the following by appointment only:

Individual, family and group counseling
Ongoing weekly Children's Groups
Ongoing weekly Parenting Groups
FREE monthly one hour Parenting Class
FREE email support to existing clients
Overland Children and Family Services is a private practice based in Bala Cynwyd, PA that provides various therapeutic services to children and their parents. Since its inception in 2011 OCFS has consistently worked diligently with clients in a trusted environment. For more information on Overland Children and Family Services, please call 610-617-8929 or visit http://www.overlandcfs.com.
or call 610.617.8929 or email oc_fs(at)yahoo(dot)com. For helpful tips please visit http://overlandchildrenandfamily.wordpress.com/ask-the-therapist/ blog today.
###