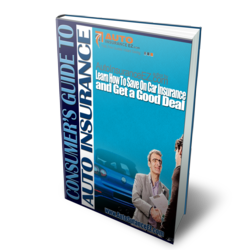 The savings derived from shopping around can amount to thousands of dollars over the years. It is worth the effort to become more knowledgeable on this subject.
Austin, TX (PRWEB) January 31, 2012
Along with offering a web portal for comparing auto insurance prices online, AutoinsuranceEZ.com has published an informational guide called the Consumer's Guide to Auto Insurance. Shoppers can use the information provided in order to find appropriate coverage at an affordable price.
The guide is directly accessible from the company's website. The team at AutoinsuranceEZ.com felt that publishing this informational guide, which simplifies many of the complicated aspects of buying coverage and accessing discounts, would provide an additional benefit to their customers.
Many drivers subject themselves to unnecessarily high premiums each year simply because they are left in the dark about which discounts they are eligible to receive. For instance, someone who has recently changed jobs, joined a carpool, or taken a leave of absence could lower their insurance premium up to 25%. For families with a teenage driver, they could end up paying hundreds of dollars more if they buy their child a separate insurance policy (whereas adding them to the parents' policy can yield significant discounts). It is also important to know how to shop around between different companies and receive the most competitive rates.
In fact, shopping around for lower auto insurance rates is of critical focus within the guide. Prices can vary wildly from one company to another, as well as the services offered. Through comparison shopping, the average driver could save hundreds on an identical policy from another provider. Motorists might also find a higher quality plan with additional benefits and features for the same price they are currently paying for their bare-bones policy.
In addition to this comprehensive guide, consumers can find a wide array of shopping tools to assist them in their search for affordable insurance coverage. AutoinsuranceEZ.com offers specific information on different insurance companies with a comprehensive analysis of customer satisfaction, financial strength, and overall reliability. They also provide information on state-specific requirements for insurance coverage as well as life-changing events which can significantly reduce a person's auto insurance costs, like buying a new home. And consumers can find multiple quotes online by entering their ZIP code and selecting their desired level of coverage.
AutoinsuranceEZ.com provides premium auto insurance quotes comparisons for consumers looking to receive competitive rates from multiple providers quickly and easily over the internet. The website also provides consumers with informational articles in order to streamline the search for comprehensive auto insurance coverage. Many subjects including teenage drivers, moving, getting married, and how these events affect the average car insurance premium are discussed in detail. For more information, please visit http://www.autoinsuranceez.com/
###