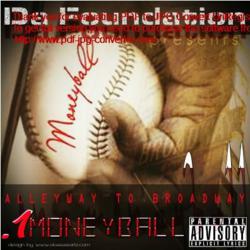 Miami, FL (PRWEB) January 30, 2012
Rap group Da Foundation recently released their mixtape "Alleyway To Broadway .1Moneyball." Coast 2 Coast Mixtapes presents the project, which is now available for free download. "Alleyway To Broadway" includes production by Dreez09, Don Mega, and L Swagg.
Da Foundation was formed during the summer of 2009, and have heated up quickly from there. Group members include brothers Mustaiin "Smoova" Rassui-Allah Lawrence and Malcolm "Mile Casso" Lawrence, who have complementary styles and drives for success, mainly because they have spent most of their lives around each other, growing up in a drug-infested neighborhood in East Orange, NJ. Much of the drive you hear in their music comes from their pursuit of football, which they both played for about three quarters of their lives. Smoova initially made the move to North Carolina, and Casso soon followed—their move from the alleyway to Broadway. They are also joined by two younger brothers, Janice and Ar-Rahiem Lawrence. Da Foundation went from open mic performances to headlining their own shows in a matter of months because their targeted audience can identify 100 percent with their music. As Smoova says, "We are walking proof of this…" Soon Da Foundation found that they needed a manager, and connected with MSLB Management. As established artists with their music and voices backing them, Da Foundation is ready for the next level.
"Alleyway To Broadway .1Moneyball" is available for free download at http://coast2coastmixtapes.com/mixtapes/mixtapedetail.aspx/da-foundation-alleyway-to-broadway-1moneyball
###