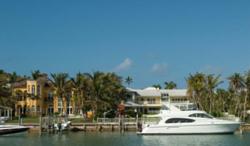 With an academic program of this caliber, we feel that we can offer a second chance to those in recovery who want to start a new career or finish an academic career path they never completed
Delray Beach, FL (PRWEB) January 30, 2012
Palm Partners Recovery Center is once again making headlines as the center announces its Sober College – an array of educational courses geared towards helping recovering addicts stay sober while gaining professional experience to help them later in life. Partnering with other major universities, Sober College at Palm Partners can also prepare recovering addicts to become addiction counselors to help others in their recovery as well. Helping those who want to achieve professional goals is Palm Partners main focus with this new program, as many recovering addicts can now start their lives again with a renewed interest in a professional career.
Sober College at Palm Partners Recovery Center offers many different career paths, even for those who have an interest in science or technology. Those who graduate will earn a college degree. Sober College is a step beyond traditional addiction treatment – it is follow-up care taken to a whole new level that can help ensure a lasting recovery. Gerry Egan of Palm Partners says of the Sober College program, "We anticipate many new enrollees due to the possibilities which come from earning a college degree at the Palm Partners Sober College. With an academic program of this caliber, we feel that we can offer a second chance to those in recovery who want to start a new career or finish an academic career path they never completed because they got caught up in drugs or alcohol early on in life. I can say with confidence that we have high hopes for Sober College."
Addiction recovery can now be a life changing experience and those who want to enroll in Sober College can start the process online. With a curriculum in addiction treatment, those who are interested in doing so can study not only academic courses but also life skills, physical fitness, and emotional stability simultaneously with their addiction recovery education. It is a best case scenario when it comes to a drug and alcohol treatment center in Florida, as Palm Partners Recovery Center encompasses every facet of long-term recovery with these types of programs.
Palm Partners Recovery Center is located in Deerfield Beach, Florida and offers a variety of addiction treatment programs. For additional information about Palm Partners', call 561-278-5800 or go to http://www.palmpartners.com.
###