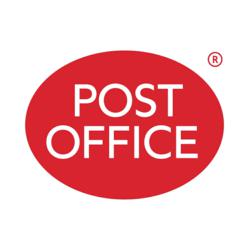 Savvy customers who have done the sums and changed providers say that they have saved an average of £120 a year
(PRWEB UK) 31 January 2012
People in the UK are missing out on substantial savings as a result of not shopping around for home broadband. Research on behalf of Post Office shows that in total, households across the country are ignoring £1.8bn of savings a year by sticking with old tariffs(1).
On average, broadband users are paying £26.88 per month for broadband access which is well above good value deals on the market place. What's more, almost three quarters of people (73%) with home broadband are paying for line rental in addition to the basic cost of access, which can be avoided with good value package deals.
Savvy customers who have done the sums and changed providers say that they have saved an average of £120 a year, almost enough to pay for the annual car tax(2) or TV license.(3)
Despite the ease of switching provider, more than a quarter of people (26%) haven't reviewed their broadband tariff for a year or more, or can't even remember when they last checked it.
A quarter of respondents (24%) couldn't pinpoint how much they pay for their broadband access at all, which applied to basic access as well as line rental charges.
Two in five admit they have been on the same plan for more than two years or can't remember the last time they switched.
Hugh Stacey, Head of Post Office Telecoms, said: "Household budgets are getting tighter so there's never been a better time to review your home broadband deal and shop around to save money. We've seen from this research that average savings when switching to better value deals enable people to cover the cost of other bills in the house, so it's really worth doing."
Post Office is currently offering customers £50 off when they switch to any of its HomePhone® or Broadband packages.(4) The offer is valid whether taking HomePhone or Broadband on their own or as a package and means customers can make great new year savings.
Customers who take HomePhone will benefit from making an additional saving of more than £50 on line rental compared with BT's Unlimited Evening and Weekend packages or TalkTalk's Evening and Weekend Package (5) representing another great reason to make the switch. HomePhone customers are not tied to a minimum term contract and receive inclusive calls to UK mobiles and 40 international countries at the weekend as well as inclusive evening and weekend calls to UK landlines.
And until 31st March 2012, customers can get a new line installed free of charge (normally £112.34). Furthermore, there are no charges for having paper bills, no penalties for not paying by direct debit and the price is the same wherever you live.
For more information on Post Office broadband and full terms and conditions, pop into your local Post Office branch, call 0800 092 0500, or visit http://www.postoffice.co.uk/telecoms.
Notes to Editors
Post Office Broadband Standard costs £16.30 per month. Post Office HomePhone with Broadband Standard costs £21.40 per month. Existing customers can add Broadband for £9.15 per month.
Regions paying the most for their broadband (all above average)
1. South West
2. Scotland
3. Wales
4. Northern Ireland
5. London
1- Figure calculated using the average saving per month respondents claimed to make (£10.06). Calculation based on 68% of households having broadband (USwitch) and number of households in the UK (ONS).
http://www.uswitch.com/broadband/news/2011/07/7_in_10_uk_homes_have_a_fixed_broadband_connection/
http://www.statistics.gov.uk/hub/people-places/index.html
2 - Source: Direct Gov, based on engine size Not over 1549cc for 12 months (£130) http://www.direct.gov.uk/en/Motoring/OwningAVehicle/HowToTaxYourVehicle/DG_10012524)
3 - Source: TV Licensing, based on license for a colour TV (£145.50)
http://www.tvlicensing.co.uk/check-if-you-need-one/topics/tv-licence-types-and-costs-top2/
4 - The £50 credit is paid into the customer's account in two equal payments of £25. Customers must sign up before 31st March 2012 and remain a customer for seven months.
5 - The £50 saving is achieved when paying by monthly direct debit for Post Office HomePhone as opposed to BT Unlimited Evening and Weekend or Talk Talk Evening and Weekend plans.
All the data was from research conducted by 72 Point Ltd, on behalf of Post Office. Total sample size 2,000 adults. Fieldwork was undertaken in January 2012. The survey was carried out online. The figures have been weighted according to latest ONS figures and are representative of all GB adults.
###