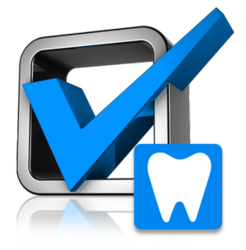 There is no reason that discounts provided to all the major insurance companies cannot be shared with those in real need. - Leo Shapiro
Chicago, IL (PRWEB) January 31, 2012
The Value Discount Plan will now include 6 other discount benefit features at no additional cost to the customers who buy its dental plan. The Value Discount Plan's newest product offering continues to have its dental plan as its core offering, however discounts for vision care, prescriptions, alternative medicine, chiropractor services, hearing aids and vitamins will now also be included at no additional charge.
Jim Ryan, a 30 year Chicago based benefit consultant with ProSource Financial, praises this enhancement. "In a tough economy with firms scaling back their employee benefits plans, having a supplemental program like this can be a life saver for many families."
The added discounts are structured in the same way as Value Discount Plan's dental plan. This means that consumers will be able to show their Value Discount ID card at dentists, audiologists, chiropractors, pharmacies, optometrists, nutritionists, acupuncturists, and massage therapists and receive the kind of prices that big insurance companies get without having to worry about health restrictions, paperwork hassles, required referrals, or red tape.
Leo Shapiro, CEO of Value Discount Plan said, "With unemployment at just under 10% we felt the need to do something for those who no longer have access to employer sponsored benefits. Having access to proper dental, vision and prescription treatments are essential for the quality of life. There is no reason that discounts provided to all the major insurance companies cannot be shared with those in real need."
Value Discount Plan's core offering, a dental plan, includes over 50,000 participating dentists where consumers can get 20% to 50% off everything from general dentistry and cleanings to root canals, crowns and orthodontia.
The Prescription benefit will allow consumers to save more than 20% off the retail price of generic and brand name drugs at over 60,000 pharmacies nationwide.
The Vision Plan will allow members can save 20% ‐ 60% off eyeglasses, contact lenses, and other retail eyewear items. Members can also save 10% to 30% off on eye examinations and surgical procedures, including LASIK (where available).
The Alternative Medicine Benefit gives members the ability to see qualified, credentialed alternative medicine practitioners including acupuncturists, massage therapists and nutritionists at discounts of 20% off standard fees.
The Chiropractic Benefit includes savings of up to 40% on diagnostic services and 20% on all other services and follow up treatment at participating chiropractors.
Value Discount Plan Members also receive our Hearing Plan which can save families 10% ‐ 20% on provider's ordinary and customary fees for hearing aids, hearing aid repairs and related hearing products (excluding batteries), and the Vitamin Benefit allows members to buy vitamins online, or by mail order nationwide at substantial savings.
"We are extremely excited about expanding the Value Discount Plan into all the areas of care not currently covered by many people's insurance plans." said Matthew Nederlanden, marketing manager for the Value Discount Plan. "We believe that the Value Discount Plan can help people achieve great health without having to spend an arm and a leg. Our discounts are essential in tough economic times but appreciated in any economy; we believe in a healthy America."
###