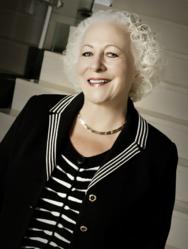 This is an exciting opportunity...Everyone will benefit from the branding, marketing and market share @properties brings to our business
Chicago, Illinois (PRWEB) January 31, 2012
@properties announced that Tricia Fox and her team of agents, who are among the city's leading sellers of luxury condominiums, have joined the Chicago real estate brokerage firm.
Ms. Fox, principal of the Tricia Fox Group, joined @properties less than two weeks after her former sponsoring firm, a Keller Williams franchise in the Gold Coast, was acquired by Coldwell Banker.
Other former Keller Williams agents who joined @properties include: Zaga Arsic, Jeff Atkinson, Larissa Brodsky, Danielle DeVito, Jerry Dyson, Allen Fox, Natasha Ganzenko, Jean Hagerty, Lauren Leonardi, Fred Popp, Lisa Postell, Jack Quill, Ron Schiller, Melissa Siegal, Mary Vallender, Janice Wong, Jay Devlin and Chris Bauer. Together, these agents accounted for more than $68 million in Chicago real estate sales in 2011.
"This is an exciting opportunity with a number of positive implications for our clients. Everyone will benefit from the branding, marketing and market share @properties brings to our business," said Fox, who focuses on luxury condominium sales primarily in the Gold Coast Lincoln Park and River North. "@properties' affiliation with Leading Real Estate Companies of the World® and Luxury Portfolio®, which will generate more exposure for our luxury listings, clinched the deal," Fox added.
@properties co-founder Thaddeus Wong said the addition of the Tricia Fox Group not only is a boon to @properties' Chicago real estate business; it also underscores the risks of an acquisition-oriented growth strategy in today's residential brokerage industry.
"Any time there is an acquisition, we know it's going to be a great opportunity for our firm. It's incredibly difficult to assimilate agents, who are independent contractors, into a different culture, especially when that culture is more corporate in nature," said Wong.
"As an independent firm with a lot of resources, we're at an advantage, because we create an environment where the organization supports rather than overshadows top-producing Chicago real estate brokers like the Tricia Fox Group," said Wong
About @properties
Established in 2000, @properties is the #1 Chicago real estate brokerage firm and the #3 firm on Chicago's North Shore by sales volume. In addition to residential brokerage services, the company offers commercial brokerage, residential and commercial property management, new-construction and development sales and marketing, relocation, apartment rental services and REO/institutional services for banks and investors. @properties has offices in Bucktown, Lincoln Park, River North, Streeterville, Lakeview, Evanston, Winnetka and Lake Forest, and is opening a ninth office in Highland Park in 2012. For more information, visit http://www.atproperties.com.
# # #