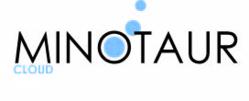 Neural Technologies has experienced year-on-year growth for the last few years, attributing much success to their Minotaur solution.
(PRWEB) January 30, 2012
Despite an IMF briefing last week saying that the world's economy is "likely to remain well within the danger zone," it's been a positive New Year for Neural Technologies. The Company has started 2012 with four new client wins from telecoms companies in the Middle East, Central Asia and Europe, as well as successful completion of a number of large projects around the world.
"It's a great start to the year. Our fraud and credit risk management systems are proven in the industry and with their inherent configurability can align too many different issues faced in various geographic locations," comments Commercial Director, Luke Taylor. "We welcome the new customers and recently deployed sites into our user community as they become references for future customers in 2012."
Beating dismal economic forecasts, Neural Technologies has experienced year-on-year growth for the last few years, attributing much success to the robust, flexible and multidimensional analysis and linkage technology behind their Minotaur suite of solutions.
Minotaur offers real time online risk analysis services from initial customer application through to network usage, revenue leakage and bad debt management. As a fully hosted IT solution (MinotaurCloud), it offers organisations full control and visibility to the risks which threaten their business, all via a web browser with no IT or infrastructure overheads.
For further information please contact Jenny Kettlewell, Marketing Manager:
Email: jenny(dot)kettlewell(at)neuralt(dot)com
Tel: 01730 260256
http://www.neuralt.com
Notes for editors:
Neural Technologies has established itself as a leading provider of risk management and business intelligence software solutions.
Neural Technologies has been ranked several times in the Sunday Times Tech Track 100 league table of the UK's top technology companies. It was named Large Technology Supplier of the Year 2008 by the British Computer Society and was awarded an IT Excellence Award and a Global Telecoms Business Innovation Award in 2011.
###