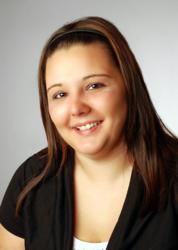 Youngstown, OH (PRWEB) January 31, 2012
St. Elizabeth Heart and Vascular Center will present "The Beat Goes On," a community social to raise awareness about heart disease, Feb. 16 at Our Lady of Mount Carmel Church Hall in Youngstown.
Featured speakers are Kristin McCaskey, a heart attack survivor, and Dr. Penny D'Souza, a board-certified cardiologist who has a special interest in women's heart health.
McCaskey was 24 years old and pregnant with twins when she suffered a massive heart attack on Christmas Day 2009. Until then, she had no idea that she could be at risk. That day changed her life forever.
In addition to the speakers, "The Beat Goes On" will also feature informational displays, a buffet dinner, wine, live music and a fashion show – women's fashions by Talbot's, men's fashions by Jos A Bank Clothiers.
This is the first year for "The Beat Goes On," which is expected to become an annual event, according to Patti Kostelnak, chairwoman of the organizing committee.
Tickets for The Beat Goes On are $25 for singles, $45 for couples and $180 for a table of eight. Reservations are due Feb. 10.
For more information or reservations, call the Humility of Mary Healthline: 330.480.3151. Or, toll free: 1.877.700.4647.
About Humility of Mary Health Partners
Humility of Mary Health Partners is an integrated health system located in the Youngstown/Warren area. It is a region of Catholic Health Partners (CHP) in Cincinnati, the largest health system in Ohio and one of the largest Catholic health systems in the United States. HMHP provides a full spectrum of health care services, including inpatient, outpatient, emergency, urgent care, home care and long-term care. Members are St. Elizabeth Health Center, St. Joseph Health Center, St. Elizabeth Boardman Health Center, HM Home Health Services, The Assumption Village, Humility House, Hospice of the Valley and Laurel Lake. Learn more about HMHP online at http://www.HMpartners.org.
###