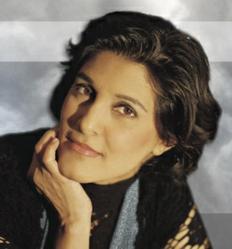 Phoenix, AZ (PRWEB) January 31, 2012
Mike Dooley wrote Leveraging the Universe and Engaging the Magic to encourage people to use the gifts of thought, word, and deed to harness this grace. It's about doing the least to get the most. Learning what "the truth" is, and how to live it, so that the kingdom, the power, and the glory can be revealed before your very eyes, as you discover your holy place in creation - as a creator, yourself.
Mike Dooley is a New York Times Best Selling Author and the Creator/Writer of 'Notes From the Universe'. He has published 7 books in 25 languages ands travels the world speaking on life, dreams, and happiness.
You can listen to this interview live on Voice America Thursday, February 2 at 4 PM PST/ 7 PM EST by visiting http://www.1111talkradio.com/ and clicking on the "Listen Now" icon.
Simran Singh, is a creative, transformational catalyst and 'Leading Voice for the Journey of the Soul'. She is a number one rated syndicated 11:11 Talk Radio Show host with an audience of 2.5 million annually. Singh brings to the forefront a unique interpretation blending co-creative power with metaphysics and personal responsibility. To find out more about Simran Singh, 11:11 Magazine, 11:11 Talk Radio or to view a free issue, visit 1111mag.com or Simran-Singh.com.
The VoiceAmericaTM Network offers the latest conversations in a talk radio format, providing education, interaction, and advice on key issues live, on demand as well as through pod cast download. If interested in hosting a talk radio show on VoiceAmerica Network, contact Jeff Spenard, President of Internet Radio at 480-294-6417 or at jeff.spenard @ voiceamerica.com.
About VoiceAmerica/World Talk Radio, LLC:
World Talk Radio, LLC is the world leader in online media broadcasting and the largest producer and distributor of live internet based talk radio and TV, delivering over 1,000 hours of programming weekly on its VoiceAmerica™ Network (http://www.voiceamerica.com) and WorldTalk Radio Network (http://www.worldtalkradio.com) as well as live and on-demand video content on VoiceAmerica.TV (http://www.voiceamerica.tv). Featuring more than 200 hosts broadcasting to eight niche community based channels: its flagship VoiceAmerica™ Variety Channel, VoiceAmerica™ Health & Wellness Channel, VoiceAmerica™ Business Channel, VoiceAmerica Sports, 7th Wave Channel, The Green Living Channel, VoiceAmerica Kids Channel and World Talk Radio Variety Channel. VoiceAmerica™ TV offers targeted and exclusive video programming channels. World Talk Radio, LLC is one of the pioneers in internet broadcasting, producing and syndicating online audio and video, offering an innovative, effective and comprehensive digital broadcast platform. Digital Publishing through its 10 years of broadcast and media experience along with our seasoned staff of Executive Producers, Production and Host Services Group, World Talk Radio, LLC provides an internet radio and video platform for new, emerging and veteran media personalities to expand and monetize their business and brand in an online digital medium.
If you'd like more information about this topic, or to schedule an interview with Simran Singh, please contact Sarah Tomlinson at sarahtomlinson(at)1111mag(dot)com.
# # #