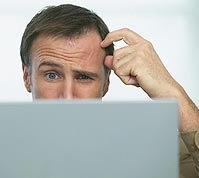 Sexy tweaks that work instantly to explode Internet traffic, which show how to build an online business email list,
Austin, TX. (PRWEB) January 30, 2012
With the speed that the Internet changes, what worked yesterday does not always work tomorrow, so Ryan Deiss felt it was important to provide the marketing strategies that his experienced Internet marketing team has uncovered. Ryan's team is constantly researching, testing, and analyzing new Internet strategies to see what is currently working, then they publish the e learning online information in an easy to follow format. These e learning courses are available at the online business strategy website InfoMasteryProducts.com, which Ryan Deiss created to help people with their Internet marketing needs.
With the Internet transitioning between phase 4 of technology, into the fifth phase of technology, staying on top of the swift changes that are taking place in the online world is imperative, Ryan Deiss says. The only problem is, the average person does not have the knowledge, resources, money, or technological skills to keep up and understand all these changes, let alone implement, test and analyze them. Ryan Deiss spends close to a quarter of a million dollars each and every month, for his highly experienced team to research, test, and analyze the Internet to see what is currently working. Ryan Deiss makes these discoveries available so people can gain optimum results for their online business opportunities.
The InfoMastery product "Total Access Club" membership site has been so popular, it has reached maximum capacity, and been closed to new members. It is possible to be put on a waiting list, and be notified if any membership spots open up for the InfoMastery "Total Access Club", which provides current, tested, e learning programs with online business marketing strategies to get more customers. Ryan says, it would be advantageous to get on the waiting list for the next possible opening.
The InfoMastery "What's Working Now" membership site provides, sneaky tricks, accidental discoveries, and sexy tweaks that work instantly to explode Internet traffic, which show how to build an online business email list, and skyrocket sales. There are 3 bonus recorded insider calls also that are worth their weight in gold, included with the "What's Working Now" membership. On the first bonus call, Frank Kern reveals exactly how to use the power of "free" to fuel an online business. Listen on the second call, as Jeff Johnson blasts mutliple SEO myths, and shows step-by-step how to triple current search engine results. John "The King" Alanis holds nothing back when revealing his "9 Step Black Majic", profit system, so subscribe now before it reaches maximum capacity.
###