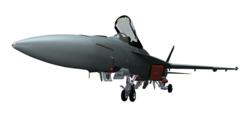 DiSTI is honored to have been invited to present their perspectives on aviation maintenance training technologies at SATEC.
Orlando, FL (PRWEB) January 31, 2012
The DiSTI Corporation, a software development and simulation training company, will showcase advanced technologies at the 2012 Singapore Air Show. DiSTI will demonstrate its latest virtual maintenance training solutions for a wide range of aircraft, including the F/A-18 Super Hornet, F-15E Strike Eagle, AH-64D Apache, and CH-47D Chinook. These demonstrations highlight recent advancements in virtual maintenance training, which include the ability to train multiple students in a common networked training scenario and the deployment of virtual training content on mobile platforms, such as Apple iOS and Android-based tablets.
Also being demonstrated at the Air Show are a few of DiSTI's latest software products that enable developers to produce their own virtual training content and Human Machine Interface (HMI) applications. DiSTI's cornerstone product, GL Studio® is a graphical development tool that enables users to build and integrate high fidelity, feature rich 2D and 3D applications, enhancing levels of realism and sophistication. DiSTI's latest software tool, Replic8™, allows users to easily produce compelling 3D interactive training content from Autodesk's 3ds Max in less time than it takes to make a video.
Along with exhibiting at the Air Show, DiSTI is honored to have been invited to present their perspectives on aviation maintenance training technologies at the Singapore Aerospace Technology & Engineering Conference (SATEC). The presentation will include the evolution of aviation maintenance training, technologies shaping today's virtual maintenance trainers, and concluding with a look at how developing technologies may influence future training solutions. This conference is a privileged opportunity for researchers, managers, executives and practicing aviation engineers to present their research, as well as discuss the new advances to the various areas of aerospace technology and maintenance.
The Singapore Air Show 2012 will be held from Feb. 14 – 19 at the Changi Exhibition Centre. Presenting the finest in aviation technologies and systems from 900 companies across 50 countries, the Singapore Air Show has always been received with tremendous support from industry players. DiSTI will be presenting its technologies in the Enterprise Florida Booth N77. For more information about the show and what DiSTI will be exhibiting visit http://www.disti.com.
###