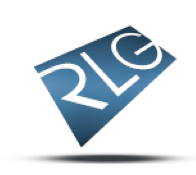 New York (PRWEB) January 31, 2012
The Rottenstein Law Group, which represents clients with claims stemming from the adverse effects of vaginal mesh, hopes the FDA changes its classification of vaginal mesh from a Class II medical device to a Class III medical device, thereby rendering vaginal mesh ineligible for the FDA's accelerated 510(k) approval process.
If a medical device manufacturer demonstrates that its device is "substantially equivalent" to other devices already on the market, the FDA's 510(k) premarket approval process allows that manufacturer to obtain FDA approval for its medical device without requiring the manufacturer to test its product on humans. Many vaginal mesh products that are the subject of lawsuits (such as the Gynecare Prolift) were approved by the FDA via this less-than-rigorous 510(k) premarket approval process and therefore were not subject to pre-market human testing, according to abcNEWS.
The FDA is considering reclassifying surgical mesh products as a high-risk (i.e., Class III) devices that manufacturers would have to submit to pre-market human trials before they could be FDA-approved, according to USA Today and several other daily periodicals. The Rottenstein Law Group hopes the FDA makes this change as soon as possible.
RLG's Vaginal Mesh Lawsuit Information Center, at http://www.vaginalmeshlawsuit.com, has features that allow for easy sharing, including links for automatic posting on Facebook and Twitter, specifically to enable visitors to spread the word about vaginal mesh and the dangers of vaginal mesh products. The Rottenstein Law Group, a personal injury firm, encourages visitors to link to its sites from their own blogs and websites to spread information about defective medical products and dangerous drugs.
About THE ROTTENSTEIN LAW GROUP
The Rottenstein Law Group is a New York-based law firm that represents clients in mass tort actions. The firm was founded by Rochelle Rottenstein, who has more than two decades of experience as a lawyer, to represent clients hurt by defective medical devices. http://www.rotlaw.com
###