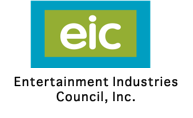 "...this season we felt it was important to have an episode that addressed Post Traumatic Stress Disorder. This is an example of how the entertainment community can contribute to the accurate portrayal of Veterans and their experiences."
-Jon Huertas
Washington, D.C. (PRWEB) January 31, 2012
The Entertainment Industries Council, Inc.(EIC), in collaboration with and sponsored by the U.S. Department of Veteran Affairs (VA), hosted Veteran Mental Health Challenges for Storytellers: A First Draft Briefing at the headquarters of the Writers Guild of America West, Inc.
Through this event, EIC and VA gave members of the creative community the opportunity to hear personal, candid Veteran testimonials, compelling expert presentations and creative discussions. The briefing also explored ways to incorporate depictions of Veteran mental health challenges, as well as effective treatment and solutions, into entertainment characters and storylines in an authentic way that serves to provide positive support and encouragement for Veterans, while also enhancing entertainment value, according to EIC President and CEO Brian Dyak.
Entertainment creators in attendance included representatives from NBC Entertainment, Universal Television, Fox Television Studios, ABC Family, DreamWorks Television, Fox Broadcasting, DGA, WGA, "Damages," "Boss," "Rizzoli and Isles," "CSI: Miami," "NCIS," "Grey's Anatomy," "The Finder," "Army Wives," "Castle," and "Days of Our Lives."
Featured panelists were Mike Dolphin , who served as a sergeant and military police officer in the Marine Corps in Iraq; Don Mackey, who served as an avionics technician and aviation gunner for the Army's 1st Cavalry Division in Vietnam; Nicole Ramirez , who served as an active duty combat medic for the Army in the Gulf War, Afghanistan, and Iraq, and is now an Air Force Reservist; Dr. Sonja Batten, Deputy Chief Consultant for Specialty Mental Health in the Dept. of Veterans Affairs; and John Tatarakis, Mental Health Clinical Nurse Specialist and Local Recovery Coordinator for the New York Harbor Healthcare System in the Dept. of Veterans Affairs.
Jon Huertas, Air Force Veteran and "Castle" star, moderated the panel. "As a Veteran it was a true honor to moderate this EIC briefing on Veteran Mental Health Challenges. I feel that it's important that we, as creators of content, do everything we can to increase awareness about the mental health challenges that some of our returning Veterans and their families may deal with and can overcome," remarked Huertas. "As an example, my character on "Castle," Javier Esposito, is an OIF Veteran and this season we felt it was important to have an episode that addressed Post Traumatic Stress Disorder. This is an example of how the entertainment community can contribute to the accurate portrayal of Veterans and their experiences."
This briefing follows the success of EIC and VA's recent Picture This: Veteran Mental Health Challenges forum in Washington DC, hosted by the National Association of Broadcasters. The forum laid the groundwork for discussion of how Veterans are portrayed in the entertainment industry and how the creative community can, while entertaining, encourage mental health treatment and support and dispel negative stereotypes through more authentic portrayals. Panelists at the initial Picture This forum included representatives of the Writers Guild of America West, Directors Guild of America, Screen Actors Guild and Producers Guild of America. The outcomes of the DC event have been compiled into a publication set for national release following the Los Angeles briefing.
This collaboration is an important element of VA's public awareness campaign: Make The Connection (http://www.MakeTheConnection.net): a new and innovative resource for Veterans and their families and friends to connect with mental health information, treatment, and support.
About Entertainment Industries Council (EIC)
A non-profit organization, EIC was founded in 1983 by leaders of the entertainment industry to bring the power of the industry to bear on health and social issues. The organization is considered one of the premiere success stories in entertainment education and information resources for entertainment creators, through innovative and time-proven services and methods of "encouraging the art of making a difference" from within the industry.
EIC addresses health issues such as drug, alcohol, and tobacco use and addiction; firearm safety and injury prevention; sun safety and skin cancer prevention; human trafficking; terrorism and homeland security; mental health and mental illness, including bipolar disorder, depression and suicide; diabetes; seat belt use and traffic safety; and HIV/AIDS prevention. For more information, please visit http://www.eiconline.org.
About the U.S. Department of Veterans Affairs
VA provides world-class benefits and services to the millions of men and women who have served this country with honor in the military. Benefits and services include: Disability, Education and Training, Vocational Rehabilitation and Employment, Home Loan Guaranty, Dependent and Survivor Benefits, Medical Treatment, Life Insurance and Burial Benefits. In addition, VA operates the nation's largest integrated health care system with more than 1,400 sites of care, including hospitals, community clinics, community living centers, domiciliary, readjustment counseling centers, and various other facilities. In recent years, research from around the world has dramatically increased the understanding of mental health conditions and how to treat them. Millions of Veterans have received treatment for mental health conditions through VA and found solutions for improving their lives. They have learned what all Veterans should know: treatment works and recovery is possible. For additional information on VA, visit: http://www.va.gov.
###