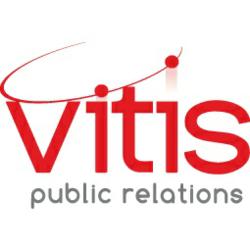 Website owners can very easily set up an alert to warn them if they have been hit by this hack
Birmingham, UK (PRWEB UK) 31 January 2012
Recent research into link spam by B2B PR Agency has shown that hackers promoting pharmaceutical products are secretly compromising websites in order to promote their wares.
Vitis PR analysed the top 100 search results in Google for a pharmaceutical product and found that 30 of the sites listed had nothing to do with pills that the search results implied they were selling. When searchers clicked the links, hacked code on the target website redirected the searcher to a Canadian site selling pills and similar products.
Jaspal Sahota, Director at Vitis PR said, "The so-called pharma-hack has been around at least since 2010, however this research shows that it is not only alive and well, but spreading. What is particularly insiduous about this particular hack is that many people hit by it don't even realise - the website looks fine to normal web visitors, it is only when you visit the site from a pharmaceutical-related Google search that you see.
"Protecting against these sorts of attack can be difficult and should be handled by someone knowledgeable about IT security. But what website owners can do, very easily, is set up an alert to notify them they have been subject to an attack. We've provided instructions on our website on how to do this together with some additional information about the hack and how to deal with it", he concluded.
For more information please visit: http://www.vitispr.com/blog/pharmahack
Editor's Notes
This research was carried out by Vitis PR over the period November 2011 to January 2012.
###