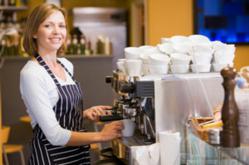 Let's make a business resolution to boost your business, because it will do something we all love -- save us money!
Las Colinas, TX (PRWEB) January 31, 2012
NTC Texas, a payment processor representing Elavon Global Acquiring Solutions throughout the United States, is pleased to announce 8 New Year Resolutions to Improve Your Business. Every year most of us make New Year's resolutions. Let's make a business resolution to boost your business, because it will do something we all love -- save us money! As the economy has shifted, what a business owner needs to do to be successful in 2012 has now changed. Here is a quick refresher on the do's and don'ts for your business as we begin this New Year.
Do's:
1) Do Become PCI Compliant
If you are a merchant of any size accepting credit cards, you must be in compliance with PCI Data Security Standard (PCI DSS). Compliance with PCI DSS is crucial for those who accept credit cards, online or offline. Protecting your customer's payment card data is the most important thing to your business. Contact NTC Texas to make sure your business is PCI Compliant today.
2) Do Update and Clean Your Payment Card Terminals
Credit card processing terminals are a common sight in almost every business; they let businesses process credit cards efficiently and securely so be sure to keep your credit card machines clean of dust and crumb, which can can quickly clog printers and hinder stripe readers.
There is a wide variety of terminals offered to merchants, be sure yours is up-to-date. To determine which terminal will best fit your needs, whether it is a swipe terminal, terminal with a printer, terminal without, mobile/wireless terminal, or a terminal that connects to your PC, visit our website and review a variety of payment card terminals for your processing needs.
3) Do Make Sure Your W-9 Information Matches What You Report to the IRS
Businesses are now required to report all annual gross payments processed by credit or debit cards to the IRS. Credit card payments will be reported using Form 1099-K with copies sent to the business and to the IRS. MerchantConnect SRS will provide merchants with a timely, easy-to-understand breakdown of their credit and debit transaction activity that was settled by Elavon and reported to the IRS. NTC Texas will ensure the Tax ID Number (TIN) and Legal Business Name is on file to avoid IRS-mandated backup withholding.
Don'ts:
1) Don't Email Secure Information
Why is Email Security important? The reason is very simple; we live in a world that makes us very vulnerable online to predators, who seek to steal our identities, account numbers, social security numbers and many other sensitive personal identifying information. It is the responsibility of every business to protect themselves, their clients, and their employees' sensitive personal identifying information.
2) Don't Ignore Automated Chargeback Letters
In the chargeback process, the burden of proof lies with the merchant. The merchant will be given an automated letter with the opportunity to provide supporting documentation to prove the legitimacy of the transaction. If the merchant is successful, the transaction is credited back to his account. If the merchant is unsuccessful, or does not respond in a timely fashion, they will be financial responsible for returning funds to the consumer who filed the dispute.
3) Don't Be Fooled by Merchant Service Companies Offering Lower Rates
There are many merchant service providers that are offering to analyze your credit card processing rates and fees, and can and will save you money, as well as provide you with a factual and ethical analysis that will show actual savings to your business, however, don't be fooled by bogus merchant service price reduction offers.
4) Don't Miss an Opportunity to Expand Your Business with Online Processing
Open your online store with a secure e-commerce payment solution. NTC Texas offers a variety of proprietary PC Credit Card Processing Software and Internet products that can turn your desktop PC into a POS (Point of Sale) credit card processing solution. From the single location merchant to a large multi-location chain, we have a PC product to help you take charge and link your business to success.
5) Don't Neglect Your Monthly Merchant Account Statements
Reading and understanding your monthly merchant processing statements can be difficult, but being able to read and understand your merchant account processing statements is crucial to maintaining the best merchant account for your business. Additionally, important notices and/or messages are provided and can be found at the top of the first page of your statement. If you're having trouble deciphering your statements, contact NTC Texas for assistance.
About NTC Texas
Established in 2004, NTC Texas located in Las Colinas, Texas is a merchant service provider representing Elavon Global Acquiring Solutions throughout the United States and Canada. As a team, NTC Texas and Elavon deliver the most powerful transaction processing package in the industry with a proprietary network, fully redundant systems, 100% up time, superior customer service and a broad spectrum of products. Our credit card processing and other merchant services help increase revenues and decrease costs for businesses in healthcare, manufacturing, and many other industries.
# # #