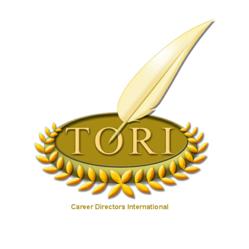 We've seen the leaders and pioneers in the industry take resume writing from a simple craft of listing skills and responsibilities on paper to creating a new and exciting niche in personal marketing and branding for job seekers.
Melbourne, Florida (PRWEB) January 31, 2012
Once again professional resume writers around the world are gearing up to showcase their talents and test their merits in CDI's annual international resume writing competition, The TORI Awards (Toast of the Resume Industry). Competitors will be able to enter their best fictionalized samples of professional resume writing in nine separate categories, which range from best executive resume to best sales and marketing resume, best technical resume, and even best military conversion resume.
Each year the competition grows significantly, with a total of just over 250 entries received in 2011. From each category of anonymous entries, five nominees are selected by a panel of judges, all certified resume writers and many former TORI winners. A second panel of highly-qualified and certified resume writers will then select the first, second, and third place winners in each category, leading to 45 nominees, and 27 total winners.
When the idea for an annual resume competition was conceived in the year 2000, no one in the leadership at Career Directors International (then PRWRA) could have forecasted the immensely positive impact it would have on professional resume writers and the profession of resume writing. CDI President and former TORI Winner, Laura DeCarlo, states, "During the last several annual TORI competitions it has been truly inspiring to view the ever-increasing quality and creativity in the resumes that are submitted for consideration. We've seen the leaders and pioneers in the industry take resume writing from a simple craft of listing skills and responsibilities on paper to creating a new and exciting niche in personal marketing and branding for job seekers."
In short, it is impossible for a professional resume writer to even obtain a TORI nomination if he or she is not fully committed to challenging the existing levels of quality, creativity, and word crafting to develop unique and memorable job search marketing documents for job seekers. DeCarlo also states, "Where early in the TORI competition it could sometimes be difficult for judges to find five entries in a category worthy of nomination, now it has become a challenge to pick the truly exceptional from the excellent. It's a credit to both the TORI competition and resume writers worldwide that we've seen the quality of entries rise so dramatically from year to year."
The best part about the TORIs is that everyone wins from this increase in quality and creativity in resume writing – job seekers, resume writers, and the career services industry as a whole. The TORIs create parameters against which job seekers can compare and measure qualifications of their prospective resume writers. With this new awareness about what a truly outstanding resume can look like, job seekers are more empowered to select a qualified resume writer who is truly committed to growing and improving in their industry.
Further, resume writers have discovered that a TORI award or nomination will help to grow their businesses exponentially. Gayle Howard of Top Margin Career Marketing states, "I honestly believe winning a TORI award has been instrumental in catapulting my business to the next level. Being nominated or winning an award says to a potential client, Wow this person is a cut above, I want some of that to rub off on me!"
This year the annual competition closes on Friday, June 8th. Professional resume writers and job seekers are encourages to visit CDI's Award pages and learn more about the TORI competition and other award programs hosted by CDI. From this page, winning resumes can be viewed as far back as 2006.
Job seekers can also learn more about how to select a certified resume writer; access job search and resume writing tools, advice, and videos; and search for a qualified professional resume writer or career coach using CDI's free job seeker center.
About CDI: Career Directors International – http://www.careerdirectors.com
CDI is a global professional association that is committed to ensuring that career and resume professionals can grow and thrive in a rich, vibrant, exciting, safe, and nurturing environment. CDI is focused on championing the industry's cause for credibility and visibility; fostering exceptional success in every generation of career and resume professionals; and cultivating the career superhero that exists within each one of us.
###