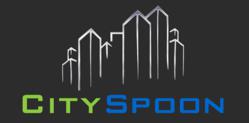 Las Vegas, NV (PRWEB) January 31, 2012
CitySpoon, the parent company of CitySpoon.com, is currently working on a new product destined to revolutionize the way that people around the world connect through the Internet. Dubbed SpoonerSpot, this new venture for the fast growing company uses a variety of technologies and ideas to bring sharing information about the world simpler than it ever has before. More importantly SpoonerSpot will give users the freedom to use the site how they wish, whether it be to document special memories, discuss favorite places or learn about new spots all around the world! And just like CitySpoon's flagship product, CitySpoon.com, SpoonerSpot will be set up in such a way that businesses can use the tool as a creative way to market their business for free on the Internet.
SpoonerSpot's primary goal is to allow users to share their world with the rest of their social network. While many social networking platforms have offered a form of this feature in the past, SpoonerSpot takes the concept to a significantly more interactive level by offering users a graphical interface to aid the social aspects of the project. Using an immersive global layout, users can "spot" locations all over the world and attach pictures, stories and other forms of media to that position. Combining this technology with the freedom of social networking, allowing users to literally "spot" whatever they would like, the world of every user can be documented, examined and shared socially through the upcoming endeavor that is SpoonerSpot.
Unlike other forms of geolocational social media, SpoonerSpot does not limit users to the general area where they are sharing their updates. Instead, SpoonerSpot gives each user access to the entire globe all from the comfort of their computer or mobile device, and from there user can document literally any spot in the world. Users will also have a level of interaction familiar to any seasoned social networking veteran, allowing each "spot" to open up into a forum like setting where users can comment on their friends' "spots" all over the map!
The company, CitySpoon, is traditionally known for its flagship brand, CitySpoon.com, an online coupon site and free advertising platform for businesses. Working in the competitive online coupon world has afforded the company many trials and successes, and as the company enjoys the triumphs of CitySpoon.com the energetic staff is eager to move on to this next exciting endeavor. SpoonerSpot seeks to offer a new method for people to interact and come together, networking and staying in touch in a way that has not been seen in the social networking world before.
###