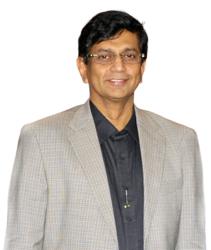 Under Sachin, MVP will unify and strengthen MonaVie and will be key to the next phase of our strategic growth.
Dallin Larsen
(PRWEB) January 31, 2012
MonaVie, a leading product innovator in health and wellness and one of the leading direct sales companies in the world, announced today that Sachin Adhikari, a respected and well-known expert in the field of leadership development, has been named as Chief Executive Officer & Global President of MVP (MonaVie Values People). MVP is the company's newly launched training, education and leadership program designed to guide the success of its global distributor network.
"I am honored to assume this role with MonaVie," said Adhikari. "I have great admiration for the company and tremendous respect for the vision of its founders. People are the most valuable resource of an organization, and, if they are carefully trained and respected, they can produce exceptional results for themselves and others. I am confident that MVP will take MonaVie to the highest level of success and significance."
MonaVie Founder, Chairman and CEO Dallin Larsen says MonaVie recognized that finding the right executive to lead MVP will be crucial to its success, and that Adhikari has the perfect credentials and experience to fulfill MVP's vision and mission. "Sachin is a talented, dynamic and innovative leader who has successfully developed and implemented training initiatives that have empowered tens of thousands of people around the world to achieve their potential as entrepreneurs, business leaders and successful independent business owners. His recognized international leadership in creating value-based training and leadership programs will be vital, as we continue to advance the MonaVie brand worldwide."
Larsen says that MVP is a first in the direct sales industry — an enterprise-wide training system developed by the company in collaboration with, and through the support of, all its top distributor leaders. "When we started MonaVie seven years ago," said Larsen, "we left the responsibility of education and training to our distributors, and it worked very well. Today, as a global company with operations in more than 20 countries managed by eight regional presidents, we felt it was time to bring the company together under one system, and to create a global brand that means the same thing in every market. MVP, which has been created by some of the most successful distributors in the world, does just that. It will unify and strengthen our company, and will be key to the next phase of our strategic growth."
Adhikari holds a master's degree in Business Management from the University of Mumbai, and, after his post-graduation, worked with several multi-national companies gaining experience in sales, marketing and business development areas. Through these experiences, Adhikari said he developed the belief that every person in the world is unique and has the potential to succeed. He also discovered that long-term growth and true progress can be achieved only through adherence to key values and business ethics.
In 1998, Adhikari joined Britt Worldwide (BWW), an international company that provides business education and mentorship programs to thousands of entrepreneurs in over 45 countries. After establishing the company's operations in India, he quickly rose through the ranks and became CEO of the company's Asia Pacific operations. Three years later, he was elevated to the position of Global Chief Operating Officer. During his years at BWW, he designed and spearheaded several key initiatives to leverage the growing company's reach, and, today, BWW trains more than 400,000 people every month in over 500 locations across the globe. Most notably, Adhikari developed a well-known leadership program called "5-5-5 Prism of Success," which is now being used by corporations, colleges and universities across India as a part of their entrepreneurial skill development curriculum and Life Skills program.
In 2009, The Institute of Economic Studies (IES), one of the world's premier research-based organizations, awarded Adhikari with the prestigious "Udyog Rattan Award," recognizing his outstanding vision and global leadership in the field of Training & Development. He also has been recognized by the Times of India, a leading Indian newspaper, for his outstanding contribution to the State of Maharashtra. His work was always well recognized in top business publications and media.
About MonaVie
MonaVie is a leading product innovator in the health and wellness category. Starting with the acai berry in 2005, MonaVie has fulfilled its mission to bring the rarest nutritional products to a global market. Its reputation as an innovative leader has been confirmed again with the introduction of its revolutionary new product platform, MonaVie Nutritional Chemistry™, that delivers custom nutrition to meet an individual's unique nutritional needs in an easy-to-use delivery system. Using the powerful Community CommerceSM business model, MonaVie is effectively providing an opportunity to create a more meaningful life for the one billion unemployed and underemployed worldwide through a global network of more than one million independent distributors in 21 countries. Consistent with its vision to generate abundance for people all around the world, MonaVie founded The MORE Project in 2005 as a catalyst to empower disadvantaged individuals to break the cycle of poverty, fear and hopelessness through educational programs and services that restore dignity and provide long-term self-sufficiency. Learn more about MonaVie at http://www.monavie.com.
###