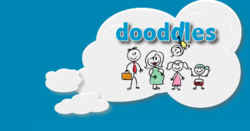 The Health Belly creates a social network for new and expecting parents
Lake Havasu City, Arizona (PRWEB) January 31, 2012
Founders and Creators of The Healthy Belly, Jeff and Amber Janke, were inspired to create a high-end pregnancy website, designed to help expecting mothers and families better educate themselves on the many topics related to a healthy pre and postnatal pregnancy.
Jeff and Amber's inspiration started in the winter of 2007 with the idea of starting their own family by trying to have a baby. About one year later in the late winter, Jeff and Amber found out the exciting news that their dream to become parents was now going to happen. With this exciting news, Jeff and Amber decided to embrace their idea and start the development of The Healthy Belly.com. After the wonderful news of their recent pregnancy, Jeff and Amber were on a quest to find the best baby products and information available. During their quest, they realized that the majority of products they found were substandard quality to their expectations and most of the information they had found seemed to have a bias opinion or a slightly negative undertone. Jeff and Amber now had a goal to find the highest quality products and information available and to build a network of information and affiliates, so they could better help other families who would share with them these same values and expectations.
Along with the launch of The Healthy Belly.com, Amber and Jeff also had a vision to create a Facebook like social network called Dooddles.com, which allows new and expecting parents to show off their personal pregnancy and or child's development with other new and expecting parents, as well as their close friends and family.
To learn more about The Healthy Belly.com or Dooddles.com please visit the following websites;
http://www.thehealthybelly.com
http://www.dooddles.com
Contact: Jeff or Amber Janke
info(at)thehealthybelly(dot)com
(310) 272-6753
###