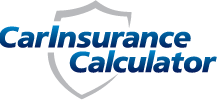 Nevertheless, I never quite understood what car insurance is all about, I mean, at least the details seem damn tricky, to me
(PRWEB) January 31, 2012
Shopping for Car Insurance is not easy these days with an uncounted number of sites providing quotes and articles. "Nevertheless, I never quite understood what car insurance is all about, I mean, at least the details seem damn tricky, to me" is a common quote the CarInsuranceCalculator.info team encountered in one form or another quite often before starting the project. Despite several specialized car insurance sites around, "we were amazed to find so many open questions left, even after visiting a lot of available educational offers. We gathered the most common questions and tried to built a site around it", explains Steve, a co-founder of the new project.
Thus, CarInsuranceCalculator.info is meant to be a game changer. Instead of following a company centric website organization, visitors are actively invited to leave their feedback and to post public questions. "The feedback will be processed and transformed into new articles and educational resources answering real world questions", continues Steve.
The top questions received in the pre-launch phase usually evolve around the types of car insurance and what is actually covered in the case of an incident. Different requirements on a state to state basis, add further confusion for some shoppers, especially some ask, how requirements might change when visiting another state. But also several questions related to gender or age are common. For example, many people wonder if women and men tend to pay different premiums, all other things being equal. What are advisable ways for young drivers to save your premium when retrieving a quote, and what advantages could and should seniors enjoy?
To add you own questions simply visit http://www.carinsurancecalculator.info and use the orange form on the right bottom of each page or go directly to http://carinsurancecalculator.uservoice.com.
CarInsuranceCalculator.info is a brand new site aiming at providing a better user experience for auto insurance shoppers. The basic structure is built upon consumer questions retrieved from informal focus groups. Currently, the website invites the web-community to an open experiment in building the most comprehensive car insurance guide on the web.
###