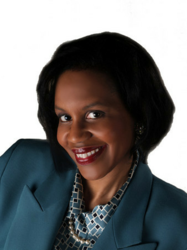 "Happiness lies, first of all, in health."
-- George William Curtis
Columbia, South Carolina (PRWEB) January 31, 2012
Author, speaker and educator, Yvonne Corppetts, PhD is passionate about motivating others to change their lives to be the best they can be. "Living your best life not only means using your talent, working at what you love to do, and good relationsips, but also taking care of your physical, mental, emotional and spiritual needs," says Dr. Corppetts. She states this includes eating right to maintain your health.
Dr. Corppetts recently visited Irmo Elementary School in Irmo, South Carolina to witness the opening of a new program. Ed Brogdon, founder of Back~To~Eden, LLC and Joan Mobley, program manager of Gordon's Garden sponsored by the Auntie Karen Foundation in Columbia, South Carolina are working with students to teach healthier living through gardening. "The program is phenomenal and will help children learn at an early age to be their best starting with their health and eating habits," says Dr. Corppetts.
According to Dr. Corppetts, "Our 21st Century lifestyle has all types of gadgets that make it easier and easier to do less physically. Our fast-pace encourages fast-food eating and on-the-go behaviors that simply are not healthy. You can pay now or pay later with health issues if you do not take care of yourself . You need to take charge and be conscious of living a healthier lifestyle to live your best life. Teaching good nutritional, eating, and portion control habits at any age is good, the younger the better."
To learn more about living your best life, "Take Charge for Major Success" can be purchased via Amazon.com or contact Dr. Corppetts directly via Info(at)dryvonnecorppetts(dot)com or
(803) 727-0344. Visit our website at http://www.dryvonnecorppetts.com
###