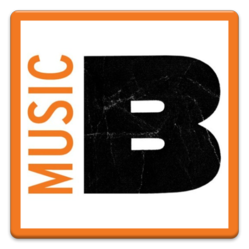 We believe that the tablet and smart phone user expects complete access to all our entertainment assets, and HTML 5 is the only tool to efficiently service that demand
New York, New York (PRWEB) January 31, 2012
Baeblemusic, a leading music video destination, has developed a next generation strategy and deployed a complete HTML 5 video player architecture.
As part of the objective to make Baeblemusic's exclusive video programming available to its fans wherever they are and on whatever device they choose to use, the company has deployed an all new HTML 5 player architecture, almost entirely replacing its existing Adobe Flash Players.
Now Baeblemusic's video programming plays on whatever device or browser visitors happen to be using. From desktop to iPad to Kindle Fire and beyond, all the of the company's exclusive video and editorial is now seamlessly available. In addition to this sweeping change on the website, Baeblemusic has also deployed an all HTML 5, video-only version of the library on Google TV (also works in Chome and Safari on the Desktop) .
The benefit of HTML 5 to Baeble's users is speed-- the video loads and plays as quickly as a page of text. On concerts and sessions the user can jump between songs instantly with no waiting for the video stream to catch up. The user also gets the same site whether they are on a desktop computer or tablet, with all video players fully functional on every device, no Flash necessary.
Baeble is the first company in the music- focused entertainment space to deploy a complete HTML 5 architecture.
Baeblemusic CEO, David Moffly, says "we believe that the tablet and smart phone user expects complete access to all our entertainment assets, and HTML 5 is the only tool to efficiently service that demand."
HTML 5 is the future of universal access to video content, and as video slowly becomes the most prevalent and relevant form of content dissemination on the web, it is more important than ever to be on the forefront of the latest technology. Baeble has embraced the speed and reliability of HTML 5, and are proud to be the first in the music video space to do so on their constantly growing platform.
The HTML 5 programming was developed in cooperation with SRP Design (http://www.srpdesign.com) of Buenos Aires and Melsson Technology (http://174.129.255.217) of California.
About Baeblemusic:
Baeblemusic is an entertainment brand focused on the creation and distribution of high quality music programming on channels across the spectrum of emerging and established entertainment platforms. These channels include its own channels on the web, Google TV, Roku among others. It is also a leading programmer on Stingray Digital's Concert TV VOD Channel reaching 38 million cable homes in the US. Baeblemusic's team selects artists that are making an impact on the music scene and creates a concert or intimate session of this artist performing and airs it in full exclusively on its own channels. For more information go to http://www.baeblemusic.com.
###