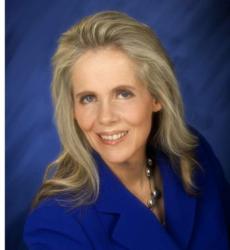 "More than half of US adults, around 64%, have experienced childhood trauma," said Diana Hoffman, host of the Healing Talk Radio Show. "Listen in to the radio show to learn about studies that link psychosomatic illness to emotional trauma.
Salem, Utah (PRWEB) January 31, 2012
The Planetary Streams Talk Radio Network today announced that Diana Hoffman, Trauma Recovery Specialist, owner of the Lightspring Counseling Center, and talk radio show host on the Healing Talk Radio Show will discuss the Impact of Childhood Trauma on Health, on the "Healing Talk" radio show that airs and streams every Friday at 2 pm Mountain Time. The show will broadcast live on KHQN 1480 AM and stream live on Utah Valley Live. The show will re-stream on Planetary Streams and other syndicates with archives posted on http://www.healingtalkradio.com.
On the Healing Talk Radio Show, host Diana Hoffman will discuss with listeners the recent research from the ACE Studies which demonstrates that psychosomatic illness is the common companion of emotional trauma. So potent is this relationship, that multiple childhood traumas double or triple the incidence of most illnesses that represent leading causes of death in the US. This is a pervasive relationship; by the ACE Studies definition, more than half of US adults, around 64%, have experienced childhood trauma.
Childhood trauma appears to be the single most significant risk factor known for cancer, diabetes, heart disease, obesity and chronic bronchitis. In addition, as the research continues to be published it demonstrates potent connections between childhood trauma and autoimmune disorders, depression, hallucinations, lung cancer, adolescent pregnancy, liver disease and more.
The health impact of trauma appears to be both direct and indirect. Directly, childhood traumas elevate cortisol over the long term, which elevates blood pressure, leaches calcium from the bones, suppresses the immune system, and creates insulin resistance. Indirectly, childhood trauma produces addictive behaviors including smoking, overeating, alcoholism and drug use. These in turn result in higher risks of heart disease, liver damage, emphysema, bronchitis, hepatitis, and cancer. To learn more about the health impact of childhood trauma please listen to Diana Hoffman on the Healing Talk Radio Show every Friday at 2 p.m. Mountain Time.
About the "Healing Talk" Talk Radio Show: Hosted by Diana Hoffman, Licensed Professional Counselor and Trauma Recovery Specialist in Salem, Utah, the Healing Talk Radio Show explores the best of current research in emotional healing, relationship repair and trauma recovery. Healing Talk is broadcast live every Friday at 12:00 noon Mountain Time on KHQN 1480 AM in Utah. The program is simulcast globally on internet television at http://utahvalleylive.com. Listen to internet replay daily at 9 am, 5 pm and 2 am Mountain Time on http://www.planetarystreams.com, http://www.wcww.com and http://www.shoutcast.com. Previous programs are archived at http://www.healingtalkradio.com. For more information please contact: healingtalkradio(at)gmail(dot)com.
# # #