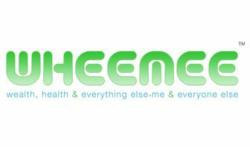 (PRWEB) January 31, 2012
Many people--after having retired to bed before the end of a recent NFL Playoff game--spent precious time searching the Internet the next morning to find out which teams would be playing in this year's Super Bowl. If you are a member of the online social network, Wheemee, this would not describe you. As a Wheemee member, you never have to perform online searches for major game results--or for any major story, for that matter. You would have found the breaking news simply by opening your e-mail inbox or by signing into Wheemee.
Since Wheemee's launch in the fall of 2011, the online social network has been making strides toward its goal of being the most successful social news media networking site in the world. Wheemee's recent introduction of daily e-mails on breaking news stories and popular topics of discussion is just one of the numerous ways the network keeps its community exceptionally well-informed.
Wheemee members (called 'affiliates'), however, are not just well-informed; they are engaged. Upon learning about a major event, Wheemee affiliates skip the tangle of the rest of the world wide web and dig into topic-centered 'wheetalk' discussions. Wheetalk is a place on the Wheemee network where exciting and open discussions take place, each centering around one of the top 20 most popular news topics of the moment. Topics range from critical political issues to light-hearted celebrity news, from major weather-related events to technology topics.
Unlike other social media, where the birth of Jay-Z and Beyonce's baby is inappropriately mixed with the capsizing of a cruise ship, conversations on Wheemee are focused and therefore, more potent. Beyond the top Wheetalk topics, affiliates can browse hot topics by categories, including Politics, Real Estate, Health, Fashion, Religion, and Sports, among others.
While Wheemee's main focus is on the power of collaborative thought, the network also enables members to voice their opinion by 'wheeding' and by adding 'wheeposts' on a personal home page. In addition, Wheemee offers mail and the ability to upload photos and videos on its site.
Considering all aspects of Wheemee, belonging to the Wheemee community means being always in the know and being actively engaged in the topics dominating the world discussion; all in an uncluttered setting free of the hostility that often stifles talk on the web.
###