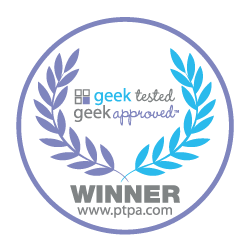 "I'm thrilled to partner with PTPA Media on their first tech-focused campaign," says Saltzman
Toronto, Ontario (PRWEB) January 31, 2012
With so many high tech choices, how does one choose the right tech product to suit their needs? It's not an easy decision, but PTPA Media in collaboration with tech expert Marc Saltzman have made it easier to find that award winning technology gadget.
PTPA Media is North America's largest parent tester community – a credible third party resource for consumers with over 41,000 volunteer testers. PTPA is proud to join forces with Marc Saltzman, one of North America's most recognizable tech experts specializing in consumer electronics, Internet trends and interactive entertainment, and author of 15 books (including the upcoming Siri For Dummies). He also currently contributes to nearly 50 high-profile publications in Canada and the U.S.
"I'm thrilled to partner with PTPA Media on their first tech-focused campaign," says Saltzman. "I was honoured to be a judge and I enjoyed seeing how other Canadian families also rated these tech products." "I hope the winners will benefit from the prestigious PTPA seal, which serves as a coveted endorsement many parents look for before buying new products," adds Saltzman.
"Seeing the PTPA Winner's Seal on a product package or website helps consumers identify products that have been tested and recommended by their peers. "Seeing the seal on a products packaging is the best Peer endorsement you can get" says PTPA Founder and CEO, Sharon Vinderine.
Since 2008, PTPA has evaluated thousands of products and services from leading manufacturers and emerging brands. Because independent consumers evaluate these products in their own homes, PTPA winners are chosen based on merit and consumer experience – not on commercial considerations.
Products to receive the PTPA Winner's Seal of Approval for their 2012 Tech It Up campaign include:
ThinkPad Edge by Lenovo: For those with a home office or office on-the-go, this laptop delivers reliably fast performance, security features, a comfortable to use spill-resistant keyboard with a handy numeric keypad available.
Tablet S by Sony: With something for every member of the family to enjoy in this impressive, vibrant, responsive and intuitive device, users will quickly learn why this Android tablet is a must-have for their family's entertainment and enjoyment.
Addison with Touch20 xt Technology for the Bathroom by Delta Faucet: This faucet will have families "oohing and aahing". Users have the choice to either touch anywhere on the faucet or simply place hands underneath for the sensor to turn on the water. No more leaving the water running when brushing teeth or worrying about temperature or pressure.
Inspiron 15R by Dell: For Families looking for a budget-friendly laptop with stylish interchangeable lids and great multitasking capabilities. Perfect for browsing social media channels, uploading pictures or working on a presentation, here's a great pick for them.
About PTPA Media Inc.
PTPA Media provides an objective framework for appraising and promoting new products designed to enrich family living. The company's mission is to marry innovative companies with discerning consumers, to improve consumer access to quality products and services for their families and homes.
# # #