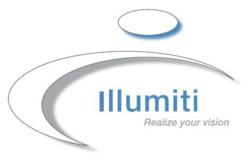 The Office's vision is to utilize SAP's comprehensive integrated suite of online Web solutions to help ensure we have the functionality we need to support our core business processes
Richmond Hill, Ontario (PRWEB) January 31, 2012
Illumiti today announced that The Office of the Provincial Advocate for Children and Youth (OPACY) has selected the SAP® Investigative Case Management for Public Sector package and Illumiti as its implementation partner.
OPACY reports directly to the Legislature of Ontario and provides an independent voice for children and youth, including children with special needs and First Nations children. The advocates receive and respond to concerns from children, youth and families who are seeking or receiving services under the Child and Family Services Act and the Education Act (Provincial and Demonstration Schools).
OPACY selected the SAP Investigative Case Management package (based on SAP Business All-in-One) to support its evolving management information system needs.
"The Office's vision is to utilize SAP's comprehensive integrated suite of online Web solutions to help ensure we have the functionality we need to support our core business processes," said Laura Arndt, Director of Strategic Development.
SAP Investigative Case Management for Public Sector enables organizations to consolidate and manage diverse information in a central repository, and to track and analyze this information. Case management allows managers to open, edit and close cases, as well as enable follow-up items, case history and sub-case hierarchy.
The implementation project will begin this month, with a projected "go-live" planned for June 2012.
About Illumiti
Illumiti (http://www.illumiti.com) is a systems integration and management consulting company with offices in Canada, the U.S. and Switzerland, serving customers globally. Illumiti enables customers to realize their vision by leveraging technology, people and leading business practices. Since its founding in 2000, Illumiti has developed a reputation for delivering successful customer projects "faster, smarter and leaner." Illumiti is an SAP® gold channel partner and has been awarded the SAP® Business All-in-One Partner of the Year, Canada award for both 2010 and 2011.
SAP and all SAP logos are trademarks or registered trademarks of SAP AG in Germany and in several other countries. All other product and service names mentioned are the trademarks of their respective companies.
For more information:
Dror Orbach, info(at)illumiti(dot)com
###