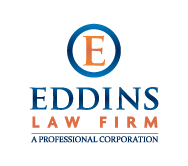 Dallas, TX (PRWEB) January 31, 2012
The position of defending our country is not without challenges. Veterans have stepped up for centuries to protect our borders, often with serious consequences or even death. Eddins Law Firm is grateful to these brave men and women, and has made a point to provide specialized legal services for those who were unfortunately exposed to asbestos during their time of service.
Asbestos exposure was common for Navy Veterans who served before 1970. Even today, it is possible to be exposed to asbestos while performing routine maintenance on ships or working in shipyards. Asbestos fibers have unique fire proofing and insulating properties that make it ideal for building ships or tanks. Unfortunately, once ingested, the human body cannot process these fibers and over time they can irritate cells that turn into mesothelioma, a rare and often deadly cancer.
Veterans account for approximately 30% of all reported mesothelioma cases. The U.S. Navy was hit harder due to the consistent use of asbestos, particularly during World War II.
Unlike private citizens who can bring lawsuits against companies who exposed them to asbestos, Navy Veterans are unable to seek compensation through litigation. It is illegal for a veteran to file a lawsuit against the military or the U.S. Government. However, there are precedents where Navy Veterans sued the companies that manufactured the parts made with asbestos.
As for medical treatment, there are health benefits available through the Veterans Administration if the veteran can prove that the asbestos exposure occurred while they were serving in the military. Proving when asbestos exposure occurred is often difficult. It takes research and experienced investigators to ensure that the information required by the Veterans Administration is handled correctly. Additionally, the assistance of expert mesothelioma lawyers ensures that the Veteran's lawsuit to seek compensation is handled correctly and with the appropriate care.
"Our attorneys and support staff are experts in this area and represent veterans on mesothelioma cases from initial consultation through trial and appeal. We are also very sensitive to the emotion and pain the victim and family are dealing with and are skilled at handling the legal matters with minimal personal disruption", said Ron Eddins, Founder of Eddins Law Firm.
Eddins Law Firm supports U.S. Navy Veterans diagnosed with mesothelioma through various services geared toward the special needs of former and existing military personnel. Additionally, the Eddins Law Firm website was recently updated to include information specific to asbestos cases regarding the U.S. Navy.
About Eddins Law Firm
Eddins Law Firm, P.C. is one of the country's most prominent trial law firms experienced in representing victims of mesothelioma from asbestos exposure and other complex legal disputes. We are experienced trial lawyers with extensive resources, seasoned at battling the largest of corporations (Fortune 100) in difficult legal disputes. No matter how large the corporation may be, or the size of its defense legal team, the Eddins Law Firm, P.C. has the resources to try lengthy multiple week trials to verdict. Because of the firm's successful track record in obtaining large verdicts and settlements, the Eddins Law Firm, P.C. is capable of leveraging significant settlements often early in the litigation process.
To learn more about Eddins Law Firm, P.C., please review our website, http://www.eddinsfirm.com, or contact us at 866-632-7574. We serve clients nationwide from offices located both in Dallas-Fort Worth metroplex at Southlake Town Square, 112 State Street, #200, Southlake Texas (principal office) and in California, 273 W. 7th Street, San Pedro, CA 90731.
###