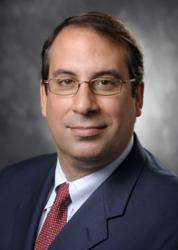 Institutional clients and financial intermediaries are increasingly interested in global, more flexible strategies.
KANSAS CITY, Mo. (PRWEB) January 31, 2012
In order to meet increasing client demand for global investment alternatives, American Century Investments today launches two new portfolios: American Century Global Allocation and American Century Global Bond.
Global Allocation, which complements American Century's existing suite of asset allocation products, is managed by Asset Allocation Senior Portfolio Manager Rich Weiss, Chief Investment Officer Enrique Chang, Quantitative Equity Chief Investment Officer Scott Wittman, CFA and Portfolio Manager Scott Wilson, CFA. Global Bond, which expands upon the firm's international fixed income capabilities, is managed by Senior Portfolio Manager John Lovito, Portfolio Manager Federico Garcia Zamora, Portfolio Manager Simon Chester, Fixed Income Chief Investment Officer David MacEwen and Senior Portfolio Manager Robert Gahagan.
"We're introducing both Global Allocation and Global Bond to address client preferences for global strategies over the past few years," said Chief Investment Officer Enrique Chang. "Institutional clients and financial intermediaries are increasingly interested in global, more flexible strategies." According to Morningstar®, assets in the World Allocation category increased 61% from 2008 – 2011 and assets in the World Bond category increased 124% from 2008 – 2011, all as of 12/31/20111.
Following are details about the two new offerings:
Global Allocation
Global Allocation is a core holding designed to leverage the capabilities, track record and reputation of American Century's asset-allocation franchise and investment management team. The team searches for opportunities around the world using a broadly diversified mix of asset classes, regions, sectors, securities and alternatives. The fund managers will maneuver tactically around their strategic allocation to increase return or to reduce risk, depending on the team's outlook on economic and market conditions.
In addition to traditional asset classes such as stocks, bonds and cash, Global Allocation also will invest in commodities, real estate, gold and other alternatives.
The fund offers more global exposure in both equities and bonds, more exposure to alternatives, and a higher degree of tactical asset allocation than American Century's other asset allocation offerings, such as One Choice and Strategic Allocation funds. The Investor class shares have a 1.25% management fee. American Century manages more than $13 billion in asset allocation strategies as of 12/31/2011.
Global Bond
Global Bond is an intermediate-term, investment-grade global bond fund that is designed to provide benchmark-beating, "bond-like" performance and characteristics over a market cycle, while its total return investment philosophy emphasizes capital appreciation and income.
The fund is designed to be a global, core bond portfolio that holds a mix of 60% foreign bonds and 40% domestic bonds across government, corporate and mortgage sectors. The fund also has the ability to invest in high yield and emerging market debt.
The Investor class shares have a .95% management fee. American Century manages more than $32.5 billion in fixed income assets as of 12/31/2011.
About American Century Investments
American Century Investments is a leading privately-held investment management firm, committed to delivering superior investment performance and building long-term client relationships since 1958. Serving investment professionals, institutions, corporations and individual investors, American Century Investments offers a variety of actively managed investment disciplines through an array of products including mutual funds, institutional separate accounts, commingled trusts and sub-advisory accounts. The company's 1,300 employees serve clients from offices in New York; London; Hong Kong; Mountain View, Calif. and Kansas City, Mo. James E. Stowers Jr. is founder of the company. Jonathan S. Thomas is president and chief executive officer and Enrique Chang is chief investment officer. Through its ownership structure, more than 40 percent of American Century Investments profits support research to help find cures for genetically-based diseases including cancer, diabetes and dementia.
1Morningstar® Direct asset data as of 12/31/2011.
You should consider a fund's investment objectives, risks, and charges expenses carefully before you invest. The fund's prospectus or summary prospectus, which can be obtained by visiting americancentury.com contains this and other information about the fund, and should be read carefully before investing.
Investment return and principal value of security investments will fluctuate. The value at the time of redemption may be more or less than the original cost. Past performance is no guarantee of future results.
The value and/or returns of a portfolio will fluctuate with market and economic conditions. International investing involves special risk considerations, including economic and political conditions, inflation rates and currency fluctuations. The fund's investments in fixed income securities are subject to the risks associated with debt securities including credit, price and interest rate risk. The performance of the portfolio is partially dependent on the performance of the underlying American Century funds and will assume the risks associated with these funds.
Expense ratios provided are the funds' total annual operating expense ratios, gross of any fee waivers or expense reimbursements. Expense ratios are as of the funds' most current prospectus.
Generally, as interest rates rise, the value of the securities held in the fund will decline. The opposite is true when interest rates decline. This material has been prepared for educational purposes only. It is not intended to provide, and should not be relied upon for, investment, accounting, legal or tax advice.
American Century Investment Services, Inc., Distributor.
###