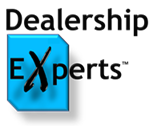 When looking for expert talent, there is no one who can compare to Dealership Experts.
- Jim Mudd Jr.
Cedar Falls, IA (PRWEB) January 31, 2012
Mudd Advertising and Dealership Experts are pleased to announce their partnership today in an effort to continue advocating true success for automotive dealers. The partnership will help offer advertising, consulting and career search for all automotive dealerships and franchises nationwide.
"This partnership is important for our clients and us. We want to help all dealers not only gain traffic and increase their sales, but have the best talent within their sales and service departments to serve those customers for ultimate retention," Jim Mudd Jr., CEO of Mudd Advertising, stated.
The benefits of the partnership between the two entities create a strong synergy. Dealerships can now find the right people at the right time, whether internally for employees or for customer traffic.
"Our company is humbled to be a part of the most powerful automotive advertising machine in the country, and we look forward to doing our part to bring our Member Dealers the two most progressive and aggressive forms of horse power in the industry – advertising and personnel," Nino Parco, CEO and founder of Dealership Experts, said.
The next level of benefits also continues to assist the dealer body.
"Mudd Advertising employs many of its creative and sales teams directly from the automotive industry, helping create some of the most successful campaigns and strategies for sales in the country," Mudd said. "Dealership Experts can assist us in continuing to search for the best of the best to help our clients succeed. When looking for expert talent, there is no one who can compare to Dealership Experts."
Assisting automotive dealerships is the highest priority for both Mudd Advertising and Dealership Experts. Having a strong foundation that is dedicated to their success has remained the focus for many years and is the basis for why both have seen growth in supporting this industry.
Parco concluded by stating, "Knowing the Mudd family since I cut my teeth in the industry over 2.5 decades ago really puts into perspective why automotive relationships create friendships that last a lifetime."
About Dealership Experts
Dealership Experts serve thousands of automotive dealerships with full consulting services and available auto career fulfillment nationwide. Dealership Experts offer dealers an affordable way to move proactively and profitably within today's automotive landscape. Having the right people in place and them knowing the processes and solutions for your market structure is more important now than ever, and Dealership Experts recognize this opportunity.
Dealership Experts deliver auto career expertise from every area of the industry from sales management, service management, warranty administration, body shop management, accounting, advertising and much more. This development helps each department retain customers and remain profitable while watching the dealer's bottom line and supply fully qualified and vetted auto jobs professionals. Learn more at http://www.DealershipExperts.com.
About Mudd Advertising
At the core of everything we do is an unyielding dedication to results. We are driven by data integrity and strive to develop the most technologically advanced solutions possible for our clients. What's unique about Mudd is that in addition to our mobile, video and digital offerings, we work to ensure that the content we develop for our products is truly relevant to the individual customer on a personal level. Because of our commitment to long-term, measurable results, we've cultivated strong partnerships that are able to thrive amid tough economic times. Contact http://www.Mudd.com for more information.
###