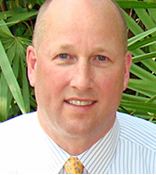 By working with some of the pre-eminent medical research institutions, we can assist in the delivery of medical advances.
Atlanta, GA (PRWEB) January 31, 2012
AMDeC's Vendor Partnership Program continues to grow with the addition of healthcare strategic planning software and consulting firm, strategicplanningMD. The Vendor Partnership Program enables cost savings on advanced technology products and services for the pre-eminent medical research institutions that are AMDeC Members.
strategicplanningMD will offer to AMDeC members software applications and consulting services designed to drive financial and operational performance through enhanced focus on high-priority areas for growth and quality improvement. Its suite of web-based software includes planning and quality management tools, as well as business intelligence offerings.
strategicplanningMD's mission is to drive excellence through innovation and performance, whether in the laboratory or at the patient's bedside. As part of AMDeC's Vendor Partnership Program, strategicplanningMD can assist academic institutions with devising pivotal strategies that allow them to achieve their research and clinical goals. The company is already working with AMDeC, providing strategic planning consulting services and access to web-based strategic planning software.
AMDeC's Vendor Partnership Program leverages the collective purchasing power of the consortium and leads to greater cost efficiencies, economies of scale, and early access to the newest biomedical technologies for AMDeC member institutions. The program secures preferred vendor pricing agreements for all AMDeC Members on a broad range of products and services critical to life sciences research today.
strategicplanningMD is the most recent in a growing list of technology and software vendors participating in the program. Other Vendor Partners include Acumenta Corporation, Agilent Technologies, BioStorage Technologies, iLab Solutions, NuGEN Technologies, PerkinElmer, Sigma-Aldrich, and Xiacon. Information about discounts available through these Vendor Partners can be found on AMDeC F.I.R.S.T.
About AMDeC F.I.R.S.T.
A centerpiece of AMDeC's efforts to promote value is the powerful online platform, AMDeC F.I.R.S.T. (Facilities Instrumentation Resources Services & Technologies). This real-time, web-based registry of more than 1000 core facilities, services and instruments from across the AMDeC Member consortium creates a virtual "laboratory" that can be leveraged by every Member for collaboration and shared use. Access to AMDeC F.I.R.S.T. is available to AMDeC members at no cost. Log on to http://www.amdecllc.com for more information.
About AMDeC, LLC
AMDeC, LLC, is a consortium of pre-eminent academic medical research institutions that promotes collaborative research relationships between the academic biomedical research community and the life science industry. Since its founding in 1997, AMDeC has led the way in team science, resource-sharing efforts, member services focused on cost savings and technology access and private sector participation with academia. AMDeC creates programs and services, such as AMDeC F.I.R.S.T., the Vendor Partnership Programs and the Technology Access Program, to facilitate collaboration and efficient use of resources, with the goal of expediting discovery. For more information please visit our website at http://www.amdecllc.com or contact info(at)amdecllc(dot)com
About strategicplanningMD
Serving more than 70 clients in 23 states, including the University of Florida Health System, strategicplanningMD is a healthcare business intelligence company that drives excellence through innovation and performance. Through its suite of web-based software applications and healthcare consulting services, the company helps executives respond to the significant pressures being put on the healthcare industry. strategicplanningMD's solutions enhance strategic planning and quality management processes, including visioning, analytics, plan development, quality metrics, key performance indicators, scorecards and quality improvement tracking. Its core product, StrategyPlanner, is a revolutionary application that combines a suite of business intelligence tools with best-of-breed software methodology.
AMDeC Members
Members of the AMDeC Consortium include premier academic medical centers, medical research institutions, and teaching hospitals in the New York region:
American Museum of Natural History
Cold Spring Harbor Laboratory
Columbia University College of Physicians and Surgeons
Feinstein Institute for Medical Research at North Shore – LIJ
Hospital for Special Surgery
Maimonides Medical Center
Memorial Sloan-Kettering Cancer Center
Mount Sinai School of Medicine
Mount Sinai Medical Center
The Rockefeller University
Rutgers, The State University of New Jersey
The New York Hospital Queens
New York Medical College
New York-Presbyterian Hospital
NYU Langone Medical Center
St. Luke's Roosevelt Hospital
Weill Cornell Medical College
Winthrop-University Hospital
###