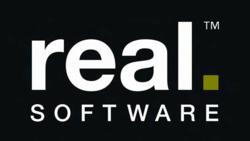 Real Studio will continue to be improved in 2012 and we look forward to seeing the impact Real Studio applications produce around the world.
Austin, TX (PRWEB) January 31, 2012
Real Software, creator of object-oriented, cross-platform software development tools for Mac OS X, Windows, Linux and the web, today announced it has grown its user base beyond 150,000 developers in more than 130 countries. The company has a close working relationship with its user base and added 114 new features and 568 improvements in 2011, many in direct response to community feedback. Real Studio is responsible for helping developers create hundreds of innovative, new applications in the past year, including web apps incorporating the latest HTML5 features and leading Mac App Store apps, such as MovieDraft, iSmartTrain and HDRtist.
Success Factors

Real Software has continued to stay on the forefront of application development and delivered four innovative, new product releases in 2011.
The company brought web app development to the masses with its roll-out of Real Studio Web Edition for easy and fast web development, allowing users to bypass coding in multiple languages. Currently, 67% of Real Studio users are working on web applications.
The Real Studio user base continued to grow in 2011 to a total of more than 150,000 worldwide.
Real Studio continues to flourish in industries such as education, manufacturing, healthcare, transportation and entertainment among others. Recent customer successes include contracts with the Azimuth for the US Navy, SUNY Downstate, OU School of Music, Eden FX, Ayenbee Group and Media Switcher for Toby Keith's I Love this Bar & Grill Restaurant. Nearly 40% of Real Studio users make more than 50% of their income with the apps they have developed.
Real Software has ensured true cross-platform compatibility by keeping up with several changes in OS X for both Lion and the Mac App Store, as well as providing support for Cairo on Linux and maintaining compatibility with Windows technologies, including many ActiveX components.
Real Studio's HTML5 feature additions such as Geolocation and Web Movie Player in Web Edition have resulted in applications that smoothly interact with web.
Real Studio's improved Cocoa Framework support increases compatibility for more development projects and faster graphics.
Real Studio users remain active and passionate worldwide. Eleven new user groups formed on three continents in 2011 from California to London to Sydney.
Supporting Quotes
"Real Software remains dedicated to simplifying application development for those considered novices to the most advanced enterprise programmers. Speed, versatility and security remain paramount to how Real Studio will continue to be improved in 2012 and we look forward to seeing the impact Real Studio applications produce around the world," Geoff Perlman, Founder and CEO of Real Software.
"We have a streamlined workflow for all our development. As a result, I think we use our time and money very efficiently and will continue developing new applications with Real Studio," said Omar Abassi, Director of Engineering for Ayenbee Group.
"Real Studio makes it so much easier and faster to develop and deploy applications. There's no need to learn Javascript, PHP, etc. We can reuse code and create a web application that nearly mirrors the executable files, saving hours of time," said Brian Fellers, Senior Software Engineer, Azimuth, Inc.
About Real Studio
Real Studio is a full-featured cross-platform software development tool suited to creating a wide range of applications, from utilities to enterprise-class applications. Real Studio Personal Edition for Windows, Linux or Mac OS X is priced at $99 and is geared for hobbyists and students. Real Studio Professional Edition, required for cross-platform (Mac OS X, Windows and Linux) compilation, is $299. Real Studio Enterprise Edition, made for full-time developers, is priced at $995, and offers the ability to develop and deploy on Mac OS X, Windows, Linux, and the web. Real Studio Web Edition, the fastest and easiest way to create and deploy web applications, is now available and priced at $599.
Real Software is currently shipping Real Studio 2011 Release 4 and all versions are available for download now at http://www.realsoftware.com. All editions of Real Studio are available in a free 30-day trial edition.
About Real Software
Real Software provides Real Studio, a cross-platform web, desktop, and console development tool. Real Software was founded in 1996 and is based in Austin, Texas. For more information visit http://www.realsoftware.com or call 866.825.2114.
###