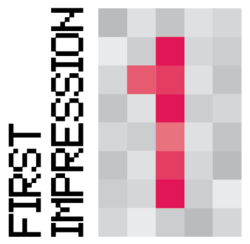 a platform that direct response advertisers could use for both their online media buys as well as their mobile media buys
West Hollywood, CA (PRWEB) January 30, 2012
engage:BDR has developed a real-time bidding (RTB) software solution called First Impression so media buyers have full control to maximize the value of an impression. The official launch of First Impression will be April 3rd, 2012 at Ad:Tech San Francisco.
First Impression is not the first RTB software, but it is the first of its kinds RTB self-serve display platform that focuses on the Direct Response advertiser.
First Impression is the first RTB solution that has integrated 3 layers of ad inventory:
First Layer - Exchange & remnant traffic. Advertisers will use this cheap pool of inventory to test and find their offers metrics.
Second Layer - Mid-tier inventory. Advertisers will be able to test their offers at scale with this level of inventory.
Third Layer - Premium Inventory. engage:BDR have integrated its above the fold, first impression inventory into First Impression's RTB solution. Advertisers will be able to buy engage:BDR's channels exclusively on the First Impression platform.
Advertisers will also be able to execute their mobile media buys on First Impression's RTB platform because engage:BDR has partnered with the top mobile suppliers in the industry.
"It was my goal to build a platform that direct response advertisers could use for both their online media buys as well as their mobile media buys," commented Nick Lynch, engage:BDR's Vice President of Platforms and Manager of First Impression.
First Impression was created with the goal of serving engage:BDR's clients better as the company grows. First Impression will even be available as a mobile app, meaning clients can manage their campaigns and track their success even while on the go.
"My hope is that this platform allows us to expand our reach as well as diversify our client portfolio," Lynch stated.
To learn more about how you can choose your own ad traffic, visit http://www.first-impression.com.
About engage:BDR
engage:BDR is a brand and direct response top 25 comScore beaconed international display network reaching 172mm monthly uniques per Quantcast. We specialize in branded and non-branded performance campaigns exclusively on display media.
About First Impression
Join First Impression on Facebook at: https://www.facebook.com/1stimpRTB and Twitter at http://twitter.com/1stimpRTB. For more information about First Impression, contact Nick Lynch at (310) 954-0751 ext. 730 or email info(at)engage:BDR(dot)com.
###