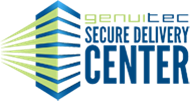 The Certified Pack is based on download and usage statistics from the Eclipse Foundation (www.eclipse.org).
Dallas, TX (PRWEB) January 31, 2012
Genuitec, LLC, a founding member of the Eclipse Foundation, is pleased to announce an addition to its lauded product 'Secure Delivery Center' (SDC). Now included in SDC are certified popular Eclipse plugins that are integrity tested and intended for use within the enterprise. Companies can now offer these certified packs internally and know that the code bases have not been tampered with.
Rather than setting up your enterprise tool stack by finding each plugin individually, the Certified Pack gives developers a clean, internal location to find the most common plugins. But what's included? As a sampling, popular certified Eclipse plugin packages include popular software like:

Maven
AnyEdit
Subclipse
FindBugs
Egit
…and dozens more
The Certified Pack is based on download and usage statistics from the Eclipse Foundation (http://www.eclipse.org). Genuitec does not judge how "good" a plugin might be – instead our engineers include the plugins that developers are most likely to use based on historic trends.
To learn more about the Certified Pack, please visit: http://www.genuitec.com/sdc/certified_pack.php
For a broad understanding of the power inside SDC, its features include:
Managing tools behind your firewall in your "private cloud"
"Lock down" Eclipse-based tool stacks with one click
Generate full, customized installers for tool stacks
Easy usage reporting on tools and open source compliance
Manage multiple versions of software simultaneously
Manage Eclipse, MyEclipse or both at once
Secure Delivery Center is ready out-of-the-box for installation, and it requires only a few, easy questions answered about company policies and software governance before acting as an inside-the-firewall Eclipse and MyEclipse management tool.
Granularity in its reporting give a clear and concise understanding of how Eclipse or MyEclipse is used, what tool stacks and versions work the best on each project, and which configurations are successful in project development.
SDC starts at only about $45 per developer. Contact sales(at)genuitec(dot)com for more details.
Try SDC free (including the Certified Pack) for 30-days, it works right out-of-the-box: http://www.genuitec.com/sdc
See SDC in action with an archived webinar: http://bit.ly/v9WuXG
About Genuitec
Genuitec, LLC, is an Eclipse-based company offering innovative Java and J2EE development desktop, mobile and management tools. Genuitec offers training and expert consulting and development services for the Eclipse SDK and Rich Client Platforms. An original sponsor of Eclipse Plug-in Central, Genuitec joined the Eclipse Foundation early in 2003 and is currently supporting Eclipse as a strategic member on the Foundation's board of directors. Genuitec LLC was founded in 1997 and is headquartered in Flower Mound, Texas.
# # #