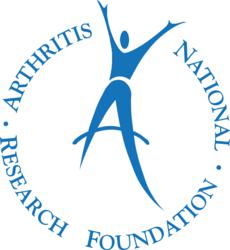 Arthritis research is the key to finding a cure
Long Beach, CA (PRWEB) January 31, 2012
The Arthritis National Research Foundation (ANRF) received a record 70 applications from hopeful arthritis research scientists across the United States. These PhD and MD researchers applied for a $75,000 one-year grant from ANRF. Their studies cover mostly prevalent forms of arthritis: osteoarthritis, rheumatoid arthritis, lupus and juvenile arthritis.
"Arthritis research is the key to finding a cure," said ANRF president, Kevin Donohue. The Arthritis National Research Foundation commits all of its efforts to funding research to help the estimated 50 million Americans suffering with arthritis. "The projects we fund are the new, cutting-edge ideas from the best young researchers around the country to advance our understanding of these diseases," says ANRF Executive Director, Helene Belisle. These researchers represent the future of arthritis research as they move forward with new approaches in the search for a cure.
ANRF's Scientific Advisory Board of world-renowned physician-scientists conducts the highly competitive review of applicant proposals. Their rigorous review process ensures that only the best and brightest applicants with the most promising projects will be funded by the Arthritis National Research Foundation. "ANRF funds these scientists at the pivotal time in their research careers, just as they are transitioning from postdoctoral fellow to independence and a lab of their own," says Belisle. "Our grant should enable them to establish a body of research supporting their ideas so they are able to secure funding from larger national agencies, like the National Institutes of Health."
Since 1970, the ANRF has supported nearly 200 young researchers at universities and research hospitals across the country. Their studies have led to a better understanding of arthritic diseases and some important discoveries that have led to the current, most effective treatments for these diseases. Moreover, research studies of the human immune system in arthritic diseases like rheumatoid arthritis and lupus may have positive implications for other types of non-arthritis autoimmune disorders such as MS and diabetes.
The scientific studies of these brilliant researchers continue thanks to the support of individual donors. The ANRF receives no government funding; generous people like you have helped others live with less pain and are an important part of the team.
"Because our donors are so committed to us, we remain committed to them," says Donohue, "therefore, every year 91 cents of every dollar we receive goes into research programs." This year, the funds committed to the ANRF by donors around the country will sponsor 12-15 cutting-edge research projects. The review process will be complete in late April and ANRF will announce the recipients of their research grants for 2012-13 at that time. "Donors trust ANRF to wisely fund the next generation of arthritis researchers working towards a cure," Donohue concluded.
The Arthritis National Research Foundation, a tax deductible charity based in Long Beach, CA, has supported outstanding young scientists who have become innovators and leaders in the field of rheumatic disease research, autoimmunity and inflammation. From the discovery of TNF to genes involved in lupus, their research accomplishments have made an impact. ANRF's approach is to fund the next generation of researchers to encourage their continued commitment to research in arthritis and related diseases. To help support this critical Arthritis Research you can make online donations at http://www.curearthritis.org
###