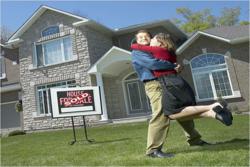 If I was down to my last dollar, I'd spend it on public relations.
Bill Gates
(PRWEB) January 31, 2012
Steve Weiser, an experienced agent with Realty Executives and author of Get It Sold -150 Winning Selling TIPS, creates broad new interest for home sellers in Southern California by merging traditional public relations techniques with the newest Web technologies to create a novel approach to selling Real Estate.
According to Steve Weiser, "Today's real estate market and the competition from short sales and REOs places lots of pressure on the traditional equity sellers. In addition to traditional real estate marketing, the addition of on-line driven public relations can 'supercharge' a seller's property and Get It Sold faster. With our PR efforts we are connecting with new audiences like newsmakers, bloggers, journalists, international agents, Facebook friends and specialized media to promote seller's properties. These audiences add objectivity and creditability to their reporting and from our research, can be more effective than paid advertising."
Tapping into free publicity is a great way to supplement the increasingly more expensive and less effective print advertising that Agents traditionally depend on. However, it is not a simple or easy process. "It takes superior story writing skills and Internet technology expertise to exploit this new approach," says Pete Danvers, VP of Technology for SkyWire PR.
Partnering with SkyWire-PR, Agent Weiser has secured hundreds of thousands of dollars of free publicity for his clients. Client's properties have been featured in the LA Times, the OC Register, OC Magazine, on LX TV NBC and in Architectural Digest as well as many industry websites, magazine and newspapers, too numerous to list.
Real Estate agents and brokers who would like to learn more about the secrets of this powerful new approach can call SkyWire-PR.
Southern California property sellers interested in 'supercharging' their listings can call Steve Weiser for more information.
Contact Information:
Steve Weiser
Realty Executives
949-291-7800
###