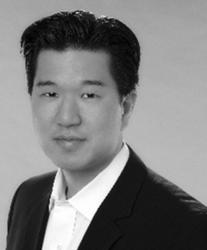 New York, NY (PRWEB) January 31, 2012
Dr. Christopher Chia, MD, leading aesthetic plastic surgeon in Manhattan, is the newest member of the elite Haute Living Haute MD Network. An exclusive invitation-only group, the doctors representing the network are at the pinnacle of their industries. Dr. Chia was handpicked for his exceptional skill in aesthetic surgery, particularly in liposuction and body contouring. He also has experience in facial rejuvenation, nasal reshaping and breast surgery. Haute Living Magazine will feature Dr. Chia as an exclusive Haute MD.
Read more about him here. http://www.hautemd.com/doctors/dr-christopher-t-chia-m-d/
About Haute MD Network
The exclusive Haute Living Haute MD Network is made up of the most prestigious doctors across the US. Doctors are revered and invited for their skill in one of nine specialties: Breast, Face, Smile, Nose, Skin, Body, Bones, Hair, and Lasik. The Haute MD blog is frequently updated with groundbreaking news, trends and events in the industry, and is the ultimate source for finding the best doctor in your area. Visit http://www.hautemd.com today.
About Dr. Christopher Chia, MD
Dr. Chia is co-developer and co-founder of bodySCULPT at the Eye, Ear, and Throat Hospital in Manhattan. A personalized approach to plastic surgery, bodySCULPT offers a unique and elite service. Dr. Chia is certified by the American Board of Plastic Surgery and the American Board of Surgery. He is also a member of the American Society of Plastic Surgeons and the Medical Society of the State of New York.
Dr. Chia currently serves as the Surgical Director of Park Avenue Smart Lipo, a training facility in New York City. As one of the top Smart Lipo practitioners in the area, Dr. Chia actively trains other physicians in this specialized technique. He believes laser-assisted liposuction is at the cutting edge of surgical technologies and guarantees patients reap the benefits, including removal of excess fat and enhancement of skin with minimal scarring.
###