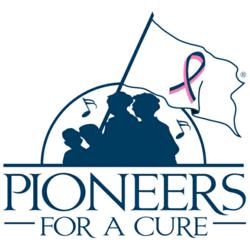 "HIAS has played a big role in my family's immigration." - Regina Spektor
New York, N.Y. (PRWEB) January 31, 2012
Pioneers For A Cure - Songs To Fight Cancer has become a sponsor of the upcoming HIAS benefit concert featuring Russian-American artist Regina Spektor. HIAS, the international migration agency of the American Jewish community, is holding the event on February 23rd. The concert will be held at Frederick P. Rose Hall, home of Jazz at Lincoln Center on Broadway at 60th Street, New York City, and will support HIAS' lifesaving mission to rescue, resettle, and reunite vulnerable refugees so they may live in dignity and freedom. VIP tickets still remain for the concert and exclusive post-concert VIP reception. Tickets are available for purchase at Jazz at Lincoln Center Box Office on Broadway at 60th Street, Ground Floor; CenterCharge at 212-721-6500; and http://www.jalc.org.
Regina Spektor is one of 4.5 million people whose lives HIAS has touched in its 130-year history. Regina's family immigrated to the United States through HIAS in 1989 to escape the religious and political persecution they faced in the Soviet Union. In the 40 years since the beginning of the Soviet Jewry movement, HIAS has assisted more than 400,000 Russian-speaking Jews to immigrate to this country, where they have integrated successfully into their communities and made significant contributions.
According to Spektor: "HIAS has played a big role in my family's immigration. When you are in transition and you leave your home, your loved ones, and most of your possessions behind, it is really important to know that someone out there supports you. That you are not alone. HIAS was an organization that supported us. I hope they continue to help many people in the years to come."
"We are thrilled Regina is contributing her time and immense talent to help ensure that our critical mission continues into the future," said Gideon Aronoff, President & CEO of HIAS. "Indeed, she's not only giving back to our organization in a big way, but she's truly 'paying it forward' to a new generation of persecuted and oppressed people around the world. Regina's inspiring journey has given us much to be hopeful about—it's a true testament to the importance of aiding refugees in need."
HIAS has brought generations of Jews to safe haven since its establishment in the early 1880's and is now boldly responding to the critical needs of refugees in Chad, Kenya, Ukraine, Ecuador, and other countries torn by civil war and strife.
Pioneers For A Cure - Songs To Fight Cancer is the largest showcase of cancer charities on the web. Called '[A] stellar model of artist-driven grassroots philanthropy' by National Geographic, the non-profit project records public domain songs, reinterpreted and made available for donations of as little as $1.99. This treasure trove of over 100 songs has been recorded by dozens of artists from around the world including Suzanne Vega, Ben E. King, Tom Chapin, Tom Verlaine, Matt White and David Broza. Fine artist Mira Sasson has painted the Pioneer Portraits of the singers, which are made available as US Postage Stamps to fight cancer. Proceeds from song downloads are donated to artist-selected cancer charities such as the American Cancer Society, St. Jude Children's Hospital, the Breast Cancer Research Foundation, and Susan G. Koman for the Cure.
About Regina Spektor:
Since emerging on the NYC café circuit in 2001, this Russian-born, Bronx-bred artist has been hailed as a truly special talent. With an uninhibited imagination and acute sense of detail both in music and words, Regina Spektor has gone from practicing on an out of tune piano in the basement of her local synagogue, to hypnotizing small crowds in NYC's Lower East Side, to selling out venues like New York's Radio City Music Hall worldwide. Continuing to showcase her amazing ability to turn the ordinary into the extraordinary with her provocative vocal style and prodigious piano skills garnered through years of classical training, Spektor released her last album "far" (2009) to an overwhelming response from both fans and critics. The New York Times raved "far" is "[Spektor's] most ambitious work sonically and her storytelling is as elliptical as ever," while the UK Sunday Times agreed this is "her most accomplished, mystifying, eclectic and beautiful release to date. It doesn't just fly, it soars." The close of 2010 saw the release of "Regina Spektor LIVE IN LONDON," Regina's first live concert DVD and CD. And, in May 2012, Sire/Warner Brothers Records will release Regina's new studio album, "What We Saw From The Cheap Seats."
About HIAS
HIAS, the international migration agency of the American Jewish community, is the oldest international migration and refugee resettlement agency in the United States and is celebrating 130 years of dedication to persecuted and oppressed Jews and others worldwide. To date, HIAS has assisted more than 4.5 million people to start new lives in freedom and security, including the vast majority of Jewish families in the United States.
For HIAS, please contact:
Jeremy Robinson-Leon
jrobinsonleon(at)groupgordon(dot)com
212.784.5702
For Live Nation, please contact:
Allison Canzanella
allisoncanzanella(at)livenation(dot)com
917.421.5069
###