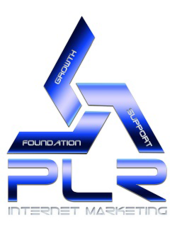 "Approaching a competing blog with a request for a link exchange is difficult enough" says Wooden...
Calgary, Alberta (PRWEB) January 31, 2012
It's a brand new year and many small businesses are starting out fresh with new ideas, lofty goals, and in at least one instance, an invitation to the competition to openly contribute on their website earning them not only a valuable link to their own site, but also exposure to a potential new audience.
Warren Wooden from PLR Internet Marketing is opening his online doors to fellow bloggers, and online marketers in the form of guest post submissions. Guest blogging has long been seen as one of the more powerful forms of link building, and traffic generation techniques available to the part-time, and professional blogger alike, and yet are still being underused by both groups.
"Approaching a competing blog with a request for a link exchange is difficult enough" says Wooden, "but trying to obtain one way links is virtually impossible unless you have a previously existing relationship with the site owner, and even then it's far from a sure thing."
Guest posting can act as an online introduction to the blog owner as well as to his audience members. By showcasing your best pieces you're much more likely to entice a portion of those readers to follow your link over to your own website, where you'll then be able to show them a wider range of topics and discussions, and hopefully convince them of the value in following your blog.
Investing an hour to research and write a high quality article suitable for publishing on a relevant blog is a small price to pay for a link that will likely last the life of the blog, and continue to grow more and more valuable as the website develops and grows.
PLR Internet Marketing sees this as a win-win situation. The regular readers to his blog will experience a new voice written from an entirely unique viewpoint and background, while the contributing blogger will benefit with a contextual link as well as an introduction to PLR's regular readers, and followers which number close to 100,000 at the time of this writing.
A few things to consider when submitting a guest post are as follows:

Ensure that the article is 100% unique and written solely for the website it's being submitted to.
The average length of an article is between 500 and 1000 words depending on the subject matter, but these are only guidelines and vary from post to post.
It goes without saying that the post should be spell checked and free from spelling and grammatical errors.
The article should be relevant to the site it's being submitted to, it's a good idea to skim through a couple months of content to get a feel for what the blogs readers are interested in.
It's considered good etiquette to try and respond to comments and questions that arise once your post goes live. You get added points for sharing the post with your social networks, and even more for building links to your article.
Take a few moments to visit the site in question and see if they've posted any guest post submission guidelines, often ignoring them will result in your post being denied.
By following these few general rules you increase the likelihood that your post will be accepted and published, this holds true for any blog or website you might be considering submitting to.
Guest post submissions are just one of several business-growing services and features offered at PLR Internet Marketing. Bloggers and internet marketers alike can visit http://www.plrinternetmarketing.com/ to discover just how they can benefit their growing online business with a wide range of products, services, and articles that are tailored especially to the internet marketing, and blogging community.
For more information, and for media inquiries, visit http://www.plrinternetmarketing.com.
###