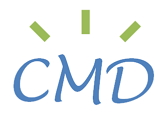 How will the insurance payer be held accountable?
Orlando, FL (PRWEB) January 31, 2012
CollaborateMD (CMD), a leading provider of cloud based medical billing and practice management software, prides itself on providing superior customer service from pre-sales through the entire life of the customer. Many have identified this as one of CMD's differentiating factors from others in the healthcare industry providing medical billing and practice management software. The month of January has been no different, even with the crisis in the healthcare industry during the mandated transition from ANSI 4010 to ANSI 5010.
Insurance payers across the country started requiring electronic transactions to be transmitted in the new ANSI 5010 standard on January 1, 2012. The new ANSI 5010 standard contained numerous changes from the previous ANSI 4010 version and required medical billing software companies, clearinghouses, and insurance payers to modify their systems to handle the new standard.
At the start of the mandated transition to ANSI 5010, it became very clear that the healthcare industry was not fully prepared even though the government mandate was announced several years ago. As a result, claim processing issues increased during the month which caused calls into the CMD call center to triple. CMD properly projected and supported this increase in call volume based on past experience and lessons learned from previous electronic format changes in the industry. Average wait time during the peak of the issues was less than 18 seconds. The CMD team continues to be pleased with their ability to handle the increased volume with great response times to help our customers with their transition to ANSI 5010.
"I would like to commend CollaborateMD on their handling of the current 5010 challenges," said Adrienne from River Oaks Billing Service, CMD Customer. "I greatly appreciate the status updates that are sent out to all users. More importantly, I have to personally thank the support staff and managers in their handling of each and every one of our concerns. They have all been very patient, very responsive, and very communicative in doing all that they can to assure the smoothest transition and the quickest resolutions possible".
"During this mandated transition, other healthcare software companies had their customers on hold up to an hour and some even stopped taking new support tickets," said Douglas Kegler, CEO and Founder, CMD. "All of our customers receive at extra no cost unlimited access to our customer phone and chat support. Our outstanding customer service was there for them, and will continue to be, during this stressful period of change."
At this time numerous nationwide insurance payers have switched back to accepting ANSI 4010 due to the overwhelming issues in handling the new ANSI 5010 standard. Switching back to ANSI 4010 only delays the problem in dealing with the mandated ANSI 5010 standard and prolonging the agony of those involved, especially the providers.
"A lot of one or two physician medical offices across the country have been struggling during the economic downturn, just like any small business owner," said Kegler. "Being hit with a twenty five percent reduction in expected insurance payments will hit some of these offices very hard causing them to miss payroll. Billing services will be hit next because they will be affected by the reduction in payments also. The insurance payer is the only one who isn't affected because they will be holding onto the payments. How will they be held accountable?"
About CollaborateMD
Since 1999, CollaborateMD's cloud-based healthcare solution has been a disruptive factor on how medical businesses manage their medical practice and medical billing. CollaborateMD's 100% Java solution, with its simplicity, ANSI 5010 compliance, affordable monthly fees, and 99% clean claim rate allow thousands of medical providers to see a true return on investment. CollaborateMD customers enjoy fast implementation, exceptional and unlimited support and most importantly, increased office efficiency and reduced accounts-receivable. For more information, visit http://www.CollaborateMD.com or call 888.348.8457.
###