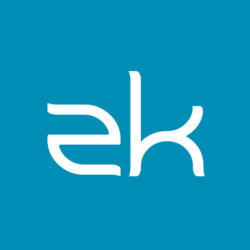 London (PRWEB) January 31, 2012
ZK UI introduces the ability to leverage ZK UI components to empower the level of Grails Server Pages usage with Ajax using Grails plug-in 'zkui'. This approach enables Grails developers to enrich and achieve interactive Ajax web applications.
Grails is an open-source web application framework based on the Groovy language. Not just purely a framework, Grails also provides a highly productive development mode including web server and automatic reload of resources. Grails Server Pages (GSP), which is an evolution from Java Server Pages (JSP) is Grails' primary view technology.
Compared to JSP, GSP simpliflies implementation procedures and usage of custom tag libraries. However, while Ajax is now the trend of web applications as its adoption can reduce response time, improving user experience and communication complexity, various JavaScript libraries of Ajax constitutes a barrier for most Grails developers preventing them from using it. This results in Grails developers having to deal with tedious Ajax details and various JavaScript API integration issues but not to worry anymore, this is where ZK comes in handy. With the use of a Grails plugin - zkui, developers now empower their level of GSP usage with Ajax by embedding ZK UI components. Developers need only to apply zkui provided tag library to embed ZK components in a GSP and write special controller to handle events from ZK components. With zkui, Grails developers are now offered the choice to build more interactive applications easily with many ready-to-use components and leave the communication issues behind. For complete implementation steps, please refer to Ajax GSP with ZK.
One of the key benefits of Ajax is the ability to combine multiple related functions into one page with more UI controls instead of separating them into different pages. This way, users can trigger different functions by different UI controls without the need to wait for the whole page to load thus decreasing the application's response time and making the user experience similar to that of a desktop application. With zkui, of course, this is now also made possible for Grails developers by embedding ZK UI components. For more information, please refer to Enrich GSPs with ZK.
About Potix:
Potix Corporation develops and supports ZK, the #1 server-side Ajax framework.
Innovation is the most driving force behind Potix. Potix delivers the first Ajax framework to support Java and Android phones, the first embeddable Ajax spreadsheet, and the first to synergize the power of pure Java, markup and scripting languages.
ZK has more than 1,500,000 downloads since its first release in late 2005. ZK is deployed in over one hundred Fortune Global 500 companies, including Deutsche Bank, Barclays, Sony, Swiss RE, Societe Generale, Lloyds TSB, Oracle, Bank of America and Toyota, providing them with the ability to rapidly create rich Ajax enterprise level applications.
###