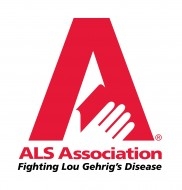 "Dr. Olney will be remembered not only as a courageous person with ALS, but someone who as an outstanding clinician and scientist made major contributions both for patients and the scientific field."
Washington, D.C. (PRWEB) January 31, 2012
Richard K. Olney, M.D., the internationally respected ALS physician and researcher has passed away from the same disease he helped his patients fight. Olney inspired the entire ALS community as he continued to work on behalf of people with ALS until the very end of his life.
Olney was diagnosed with ALS (amyotrophic lateral sclerosis), commonly referred to as Lou Gehrig's Disease, in June 2004. He is survived by his wife, Paula; daughter Amy and son-in-law Ryan Dobbs; son Nicholas and daughter-in-law Caroline Olney, as well as his first grandchild, Richard Knox Olney, known as "Little Ricky," who was born on May 11, 2011.
In an interview, he said among his proudest accomplishments in life were his children because they have grown up to be "loving, compassionate people who I think are going to be very productive members of society," and the ALS Treatment and Research Center at the University of California, San Francisco (UCSF), founded by Olney and certified by The ALS Association.
When it was confirmed he had the neurodegenerative disease, instead of withdrawing from life, Olney, 64, did the opposite. He became one of the ALS community's most visible and important spokespersons.
Olney's decision to share his tragic, ironic change of fortune with the public resulted in a significant increase in ALS awareness. Numerous articles were written about him in newspapers such as The New York Times and The San Francisco Chronicle. He was featured in People magazine, CBS Sunday Morning, as well as cable network news programs. In addition, more than 400 million people viewed the 2005 ALS Association's public service announcement, "Keep Hope Alive," in which he appeared.
"We are saddened by Dr Olney's death, but we will be eternally grateful to him for dedicating his life to solving ALS," said ALS Association President and CEO Jane H. Gilbert. "His work as a clinician and a researcher will be remembered by all of us for years and will provide the platform for those who come after him."
After he was told he had ALS by Catherine Lomen-Hoerth, M.D., Ph.D., whom Olney mentored and is now the director of the ALS Association Certified Center of Excellence, Olney decided the best morale-boosting medicine for him to take would be to stay as active as possible, continue to think of others first, especially his family, and become the best ALS patient role model possible. He accomplished all of that and much more including participating in a placebo-controlled clinical trial.
"One week after I received the diagnosis, I wrote a letter to all of my patients so everyone would know the truth quickly without hearing it through the rumor mill," Olney said. "I told them I would be closing my practice and would not be able to see them myself." These same patients honored Olney at a reception in August 2004 at the Center, thanking him for his many years of dedication and wishing him well on the back of RSVP cards and in person, returning the same warmth and affection that he had offered them.
He once said: "The ALS Association makes a very important contribution to research on ALS. In particular, they fund very novel ideas and let people develop the preliminary data that they would need to go to the National Institutes of Health to apply for larger grants. The Association serves a major role in helping people get started in their ALS research."
"Dr. Olney will be remembered not only as a courageous person with ALS, but someone who as an outstanding clinician and scientist made major contributions both for patients and the scientific field," said ALS Association Chief Scientist Lucie Bruijn, Ph.D. "He has been an inspiration to those of us who work every day to understand the disease with a hope to find meaningful therapies for ALS. It is an honor to have known him personally, and The ALS Association is proud to have funded his important studies to identify genetic and environmental influences that impact the disease."
Olney admitted that being an ALS physician and researcher had given him somewhat of an advantage in adjusting to the disease: "I've learned to focus on the things that I can influence…and just accept those that I cannot influence."
Amazingly, Dr. Olney continued to do research and wrote a paper with his son, Nicholas, who inspired by his father's illness, decided to become a physician and is conducting his residency in neurology at UCLA.
"Dr. Olney will be greatly missed. The loss to our ALS community is immeasurable," said Fred Fisher, President and CEO of The ALS Association Golden West Chapter. "His commitment to excellence in patient care, clinical research, and advocacy has contributed to people with ALS living longer, better quality lives. Dr. Olney's legacy includes important discoveries, promising targets for future research, and more clinical trials in California than ever before." The Chapter has written a special article, profiling Olney's contributions to the ALS community and his journey with the disease.
The ALS Association is the only national non-profit organization fighting Lou Gehrig's Disease on every front. By leading the way in global research, providing assistance for people with ALS through a nationwide network of chapters, coordinating multidisciplinary care through certified clinical care centers, and fostering government partnerships, The Association builds hope and enhances quality of life while aggressively searching for new treatments and a cure. For more information about The ALS Association, visit our website at http://www.alsa.org or call 800-782-4747.
###