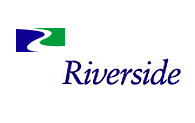 We are excited to partner with a growth-oriented investor such as Riverside to continue expanding the features and functionality we offer customers
(PRWEB) January 31, 2012
The Riverside Company has acquired YourMembership.com Inc., a software company that develops web-based membership management software for member-based organizations of all types and sizes around the world. Based in St. Petersburg, Florida, YourMembership.com serves nearly 1,000 customers that span all seven continents and range from small-staff associations to multinational corporations.
YourMembership.com provides a software-as-a-service (SaaS-model) product that consists of two key components: a front-end online community and back-end membership software. The software provides a front-end where users access a customized member website and private online community to create member profiles, connect with other members, register for events, join groups, collaborate via blogs, wikis, forums, and other features. The organization's administrators leverage the backend and access a secure system to manage member information, process dues and donations, conduct email marketing, manage events and conferences, create enterprise-level reports, gather business intelligence, and more.
YourMembership.com joins a growing slate of software providers in Riverside's portfolio. Riverside has a software specialization that augments its strong generalist investor track record. The firm has made 18 software investments in its history and has a dedicated team with software industry expertise.
"We believe YourMembership.com has a lot of room to continue growing due to its large addressable market that is not yet well served," said Riverside Managing Partner Loren Schlachet. "Only a fraction of the tens of thousands of associations in the U.S. use membership management software, and the benefits of YourMembership.com's SaaS-model solution are compelling."
YourMembership.com was established in 1998 by CEO William H. Stover Jr. and CTO M. Hutcheson Craig. "We are excited to partner with a growth-oriented investor such as Riverside to continue expanding the features and functionality we offer customers," said Stover. "Riverside's global experience investing in high-growth software companies will be a strategic asset to our firm as we look to continue our rapid growth domestically and internationally."
Stover and Craig will remain significant owners in the business and continue in their current roles as CEO and CTO, respectively.
The YourMembership.com transaction is Riverside's third acquisition of 2012.
Working with Schlachet on the transaction for Riverside were Vice President Joe Manning, Associate Stephen Rice and Finance Director Kim Katzenberger. Principal Scott Gilbertson originated the deal for Riverside.
Deerpath Capital provided financing for the transaction, Jones Day served as Riverside's legal counsel, and RSM McGladrey advised Riverside on financial due diligence.
The Riverside Company
The Riverside Company is a global private equity firm focused on acquiring growing businesses valued at up to $200 million (€200 million in Europe). Since its founding in 1988, Riverside has invested in more than 275 transactions. The firm's international portfolio includes more than 75 companies, and it has $3.2 billion/€2.5 billion in assets under management. (http://www.riversidecompany.com or http://www.riversideeurope.com)
About YourMembership.com
Established in 1998, YourMembership.com is a leading global provider of online member communities and web-based membership management software for organizations of all types and sizes. Serving nearly 1,000 customers around the globe, YourMembership.com offers a straightforward, affordable price that includes all product features, unlimited members, unlimited administrator seats, unlimited customer support, unlimited training, unlimited data storage, and more. Together, YourMembership.com's social networking and membership software solutions create the complete online member community. To learn more, visit http://www.YourMembership.com.
# # #